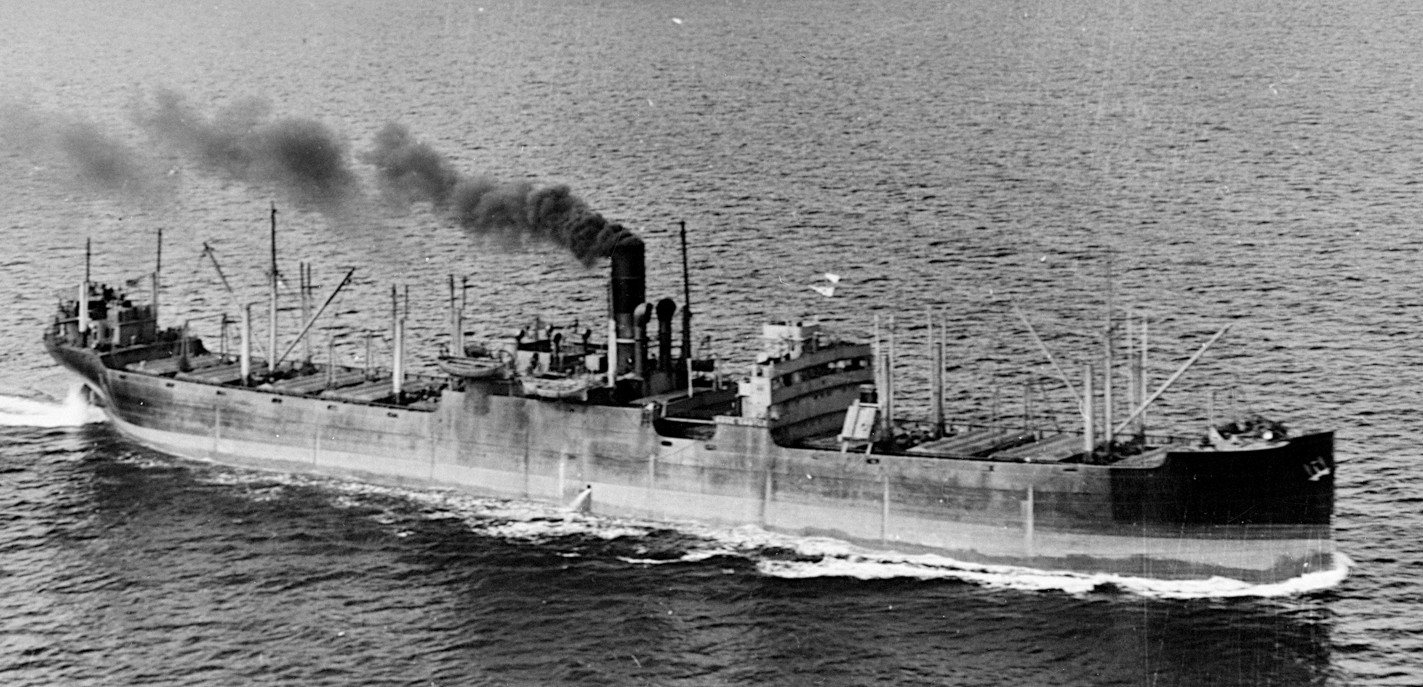 Photo:
Library and Archives Canada, Department of National Defence fonds, PA-143173
A Royal Canadian Air Force plane took this photo of Rose Castle as she left Sydney, Nova Scotia in the first convoy (BW 1) to Bell Island, Newfoundland on September 11, 1942. The Royal Canadian Navy instituted convoys to protect ore and coal ships sailing between Sydney and Bell Island in the week following the first U-boat attack at Bell Island on September 5.
The crew of Rose Castle were Merchant Navy sailors mostly from Nova Scotia and Newfoundland, with a few from Britain. Twenty-four men died when the ship was sunk on November 2, 1942, including six from Newfoundland. Nineteen crewmates survived.