Go back
SS P.L.M. 27 before World War II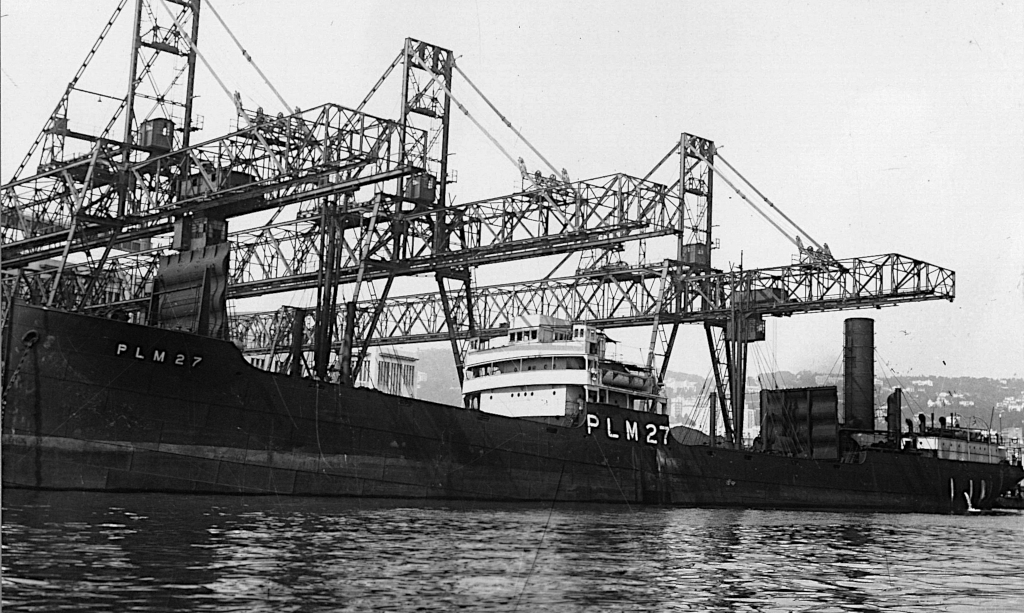 Photo:
Courtesy of the Bell Island Community Museum, used with permission.
P.L.M. 27 was owned by a French railway company before World War II. The ship carried coal to feed the railway's locomotives. This photo shows the ship loading or unloading at a European pier before World War II. The ship was seized by the British government when France surrendered to the Nazis in 1940.
The ship's crew were largely Free French merchant sailors, a few Canadian merchant seamen, and three Free French Navy gunners. Twelve merchant sailors died when she sank on November 2, 1942; two were Canadian and ten were Free French. Thirty-eight of their crewmates survived.