Go back
Scuba Divers Commemorate Remembrance Day on Shipwreck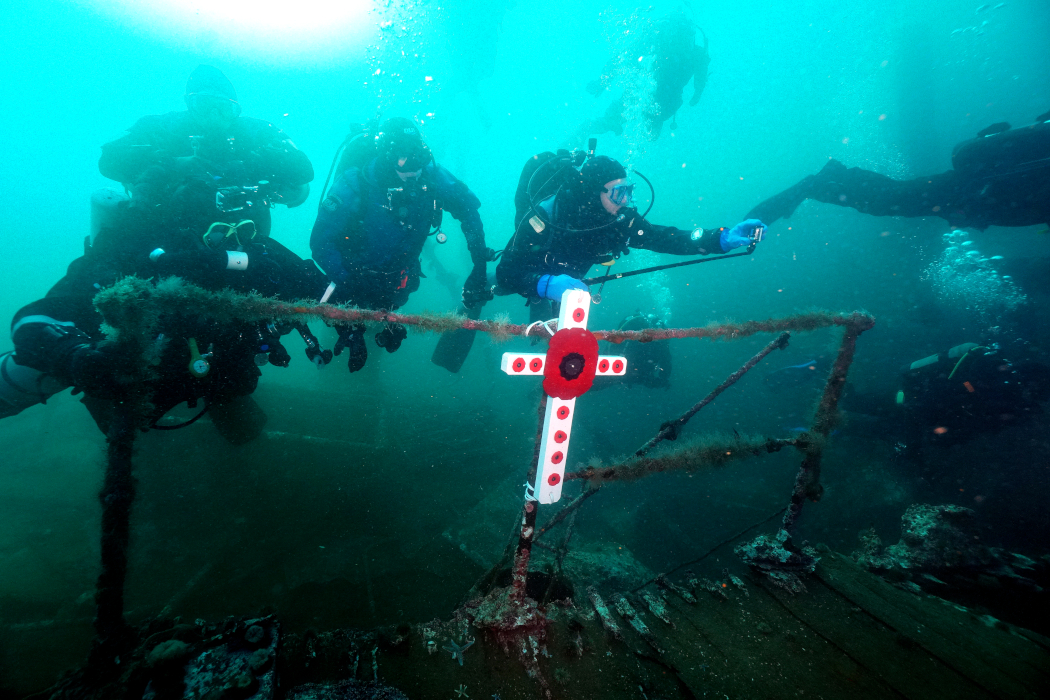 Photo:
Rick Stanley and Ocean Quest Adventures, 2017
used with permission
A group of scuba divers place a cross with poppies on the P.L.M. 27 shipwreck for Remembrance Day 2017. Ocean Quest Adventures takes local scuba divers out to the Bell Island shipwrecks every Remembrance Day to honour the sailors who lost their lives in 1942.