Go back
Painting: ASDIC Hut, His Majesty's Canadian Ship Drumheller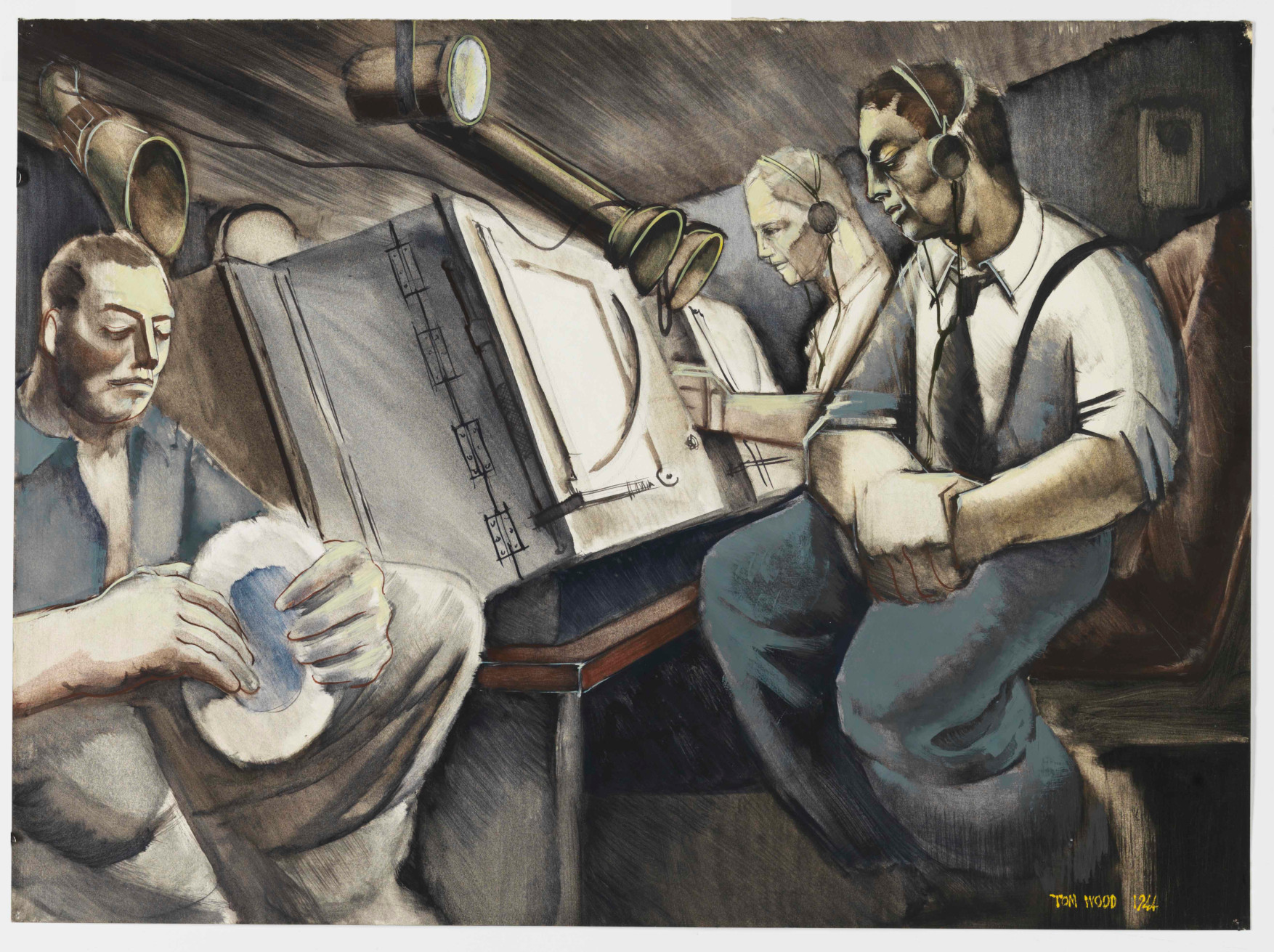 Tom Wood: ASDIC HUT, CORVETTE, HIS MAJESTY'S CANADIAN SHIP DRUMHELLER
CWM 19710261-4841
Beaverbrook Collection of War Art, Canadian War Museum, Ottawa
This painting depicts three sailors in the ASDIC (sonar) hut aboard a Royal Canadian Navy corvette. Two of the sailors are wearing headphones and listening for submerged enemy submarines.
The Flower-class corvette HMCS Drumheller took part in the search for the German U-boat in Conception Bay immediately after the second Bell Island attack on November 2, 1942.
Painting by Tom Wood, official war artist with the Royal Canadian Navy, 1944.