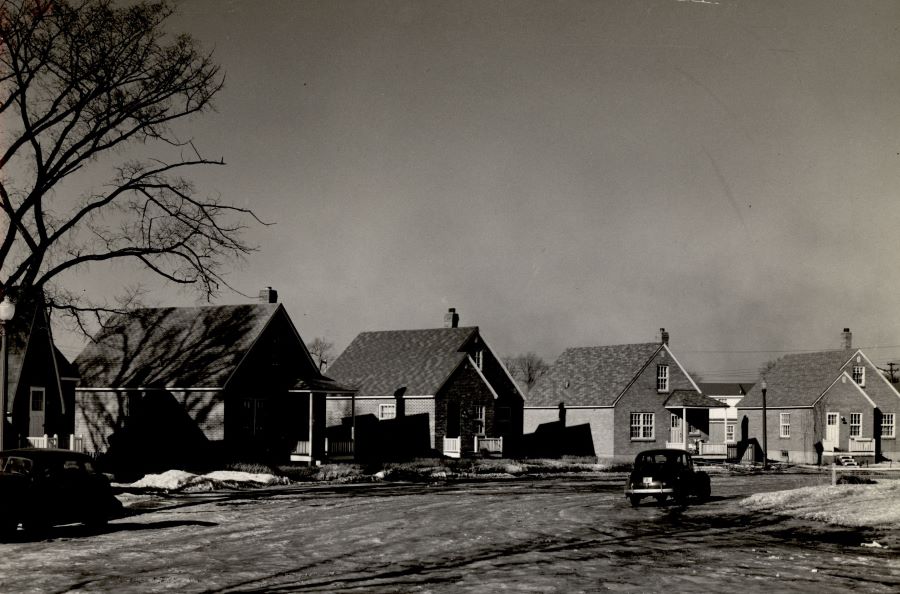 Date: circa 1945
Source: Verdun Borough Archives (040-206) 
The photograph shows what was referred to as veterans' housing, mostly built during the Second World War. This name was given to single-family homes that were built as part of a federal scheme to build houses to sell, or in some cases rent, primarily to veterans or their families. They were generally cottage-style constructions, very similar in appearance. They had one or one-and-a-half floors, a chimney, a porch and 4½ to 6½ rooms.
The City offered contractors lots at the reduced price of $25.00 in an effort to palliate the housing problem in the veterans' community. In exchange for this low price, the City required the companies to carry out the construction work soon after the purchase of the lot and to reserve a portion of the sales or rentals for veterans.
Due to Verdun's large number of veterans, this proportion was often one-third, which was greater than what was required by the federal government.