Go back
The Army Recruits on Wellington Street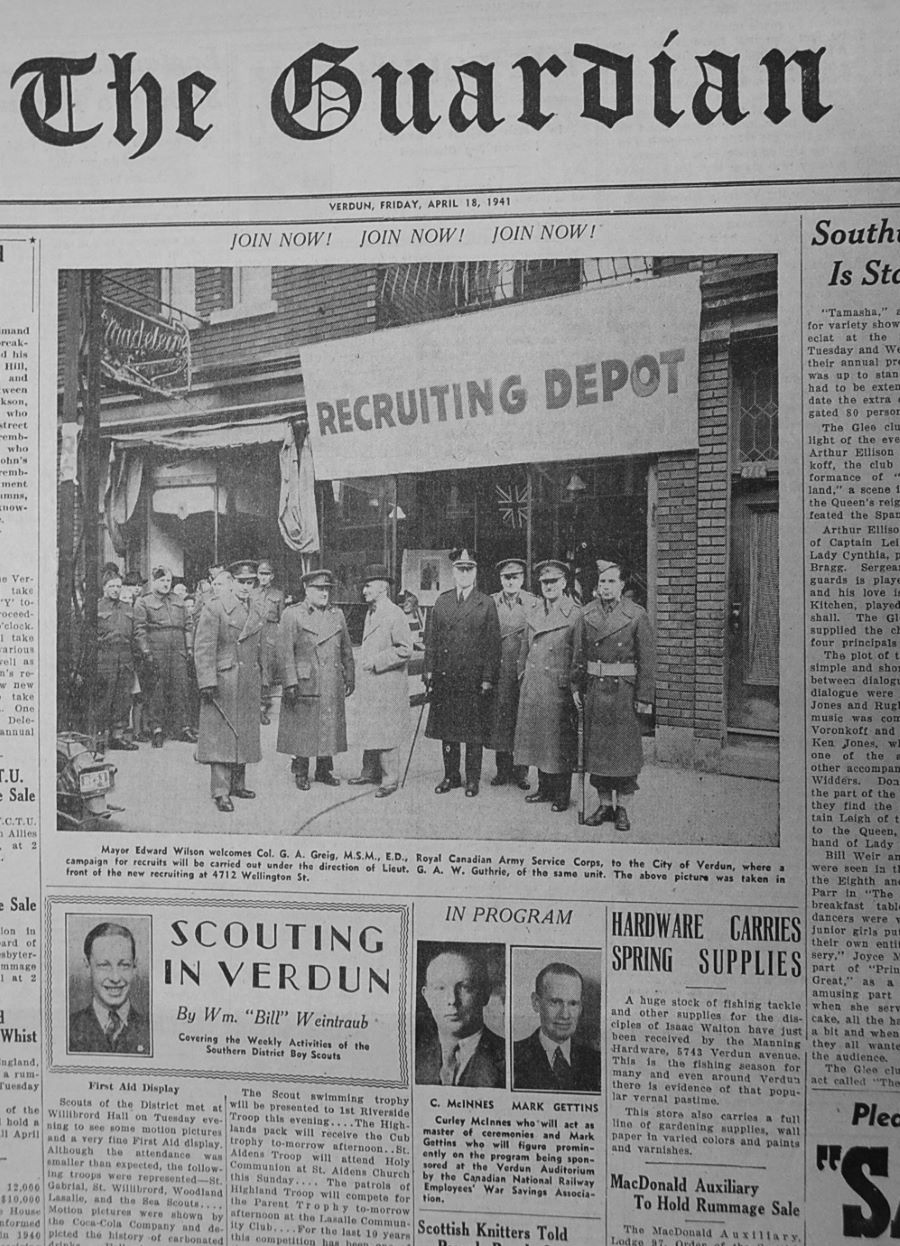 Date: April 18, 1941
Source: The Guardian (Verdun), courtesy of Rohinton Ghandhi
This newspaper clipping from Verdun's The Guardian features a photograph of the Royal Canadian Army Service Corps' recruiting office, located on Wellington Street, when it first opened. 
During the Second World War, the authorities opened several recruiting offices in various locations in Verdun, including at City Hall, the Auditorium and the police station. The mayor, local media and organizations regularly promoted enlistment.
Transcription of the text below the photograph:
Mayor Edward Wilson welcomes Colonel G.A. Greig, Meritorius Service Medal, E.D. Royal Canadian Army Service Corps, to the city of Verdun, where a campaign for recruits will be carried out under the direction of Lieutenant G.A. W. Guthrie, of the same unit. The above picture was taken in front of the new recruiting at 4712 Wellington Street.