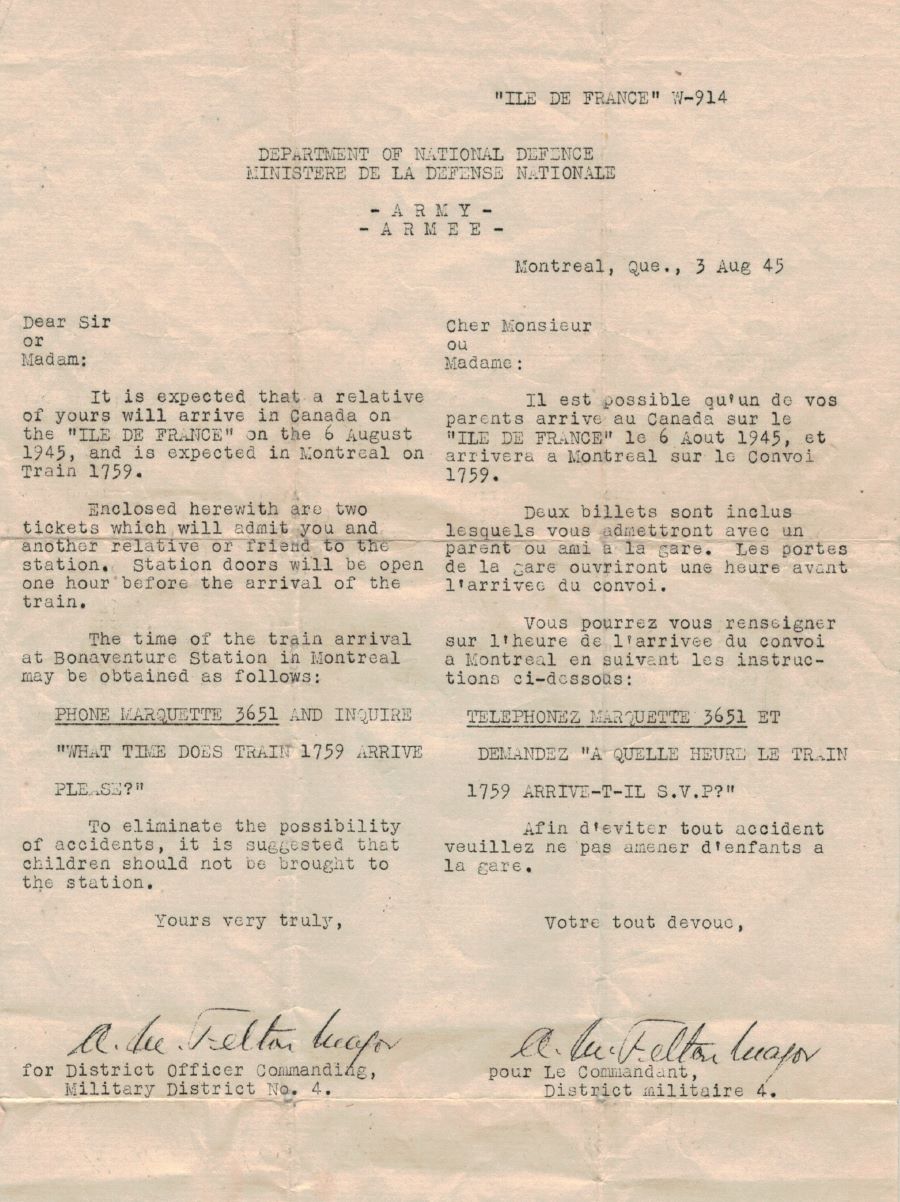 Date: August 3, 1945
Source: Courtesy of Lynda Vachon 
Letter sent by the Department of National Defence to the family of soldier Fernand Vachon informing them of his imminent arrival in Canada on the liner Île-de-France.
Transcription of the English portion of the letter:
Île de France W-914
Department of National Defence
Army
Montreal, Que., 3 Aug 45
Dear Sir or Madam:
It is expected that a relative of yours will arrive in Canada on the "ILE DE FRANCE" on 6 August 1945, and is expected in Montreal on Train 1759.
Enclosed herewith are two tickets which will admit you and another relative or friend to the station. Station doors will be open one hour before the arrival of the train. 
The time of the train arrival at Bonaventure Station in Montreal may be obtained as follows:
Phone Marquette 3651 and inquire "What time does Train 1759 arrive please?" 
To eliminate the possibility of accidents, it is suggested that children should not be brought to the station. 
Yours very truly,
(signature illegible)
For District Officer Commanding, District No. 4.