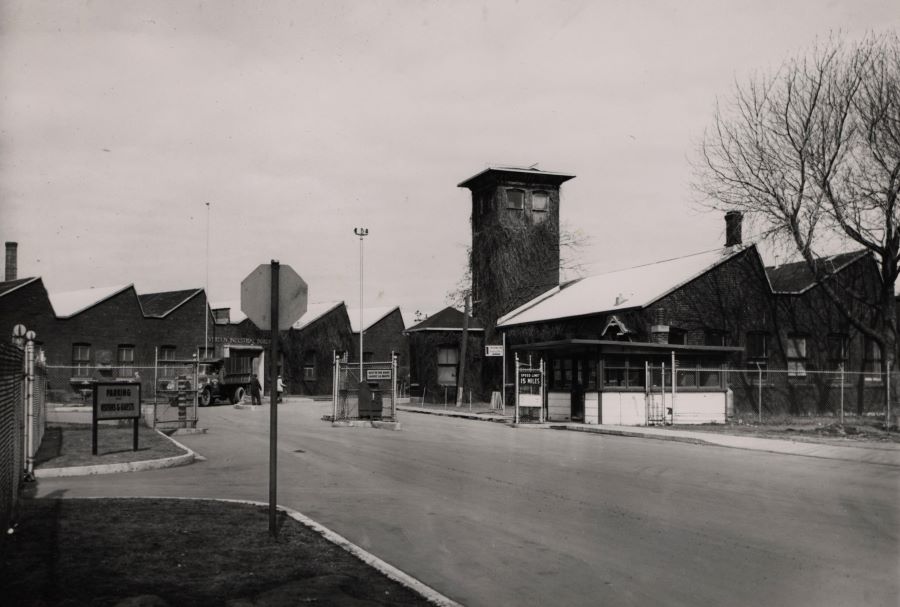 Date: 1960
Source: Verdun Borough Archives (094-00), Verdun Police Department
This photograph from 1960 offers a view of the buildings that belonged to Defence Industries Limited between 1941 and 1945. Over $7 million was invested to modernize the facilities that were used during the First World War and several buildings were added.
Delays in the delivery of some of the equipment put off the start of production until the middle of 1941. In his book Fighting From Home: The Second World War in Verdun, Quebec, historian Serge Durflinger recounts that at the start of the war the government was slow in awarding defense contracts, such as manufacturing weapons and munitions, but was quick to ensure that the army had enough corn syrup and toilet paper!
In addition to .303 cartridges, the Verdun factory filled orders from the United States for .45 Colt, .50 Colt and .55 bullets, for shipment to Great Britain.