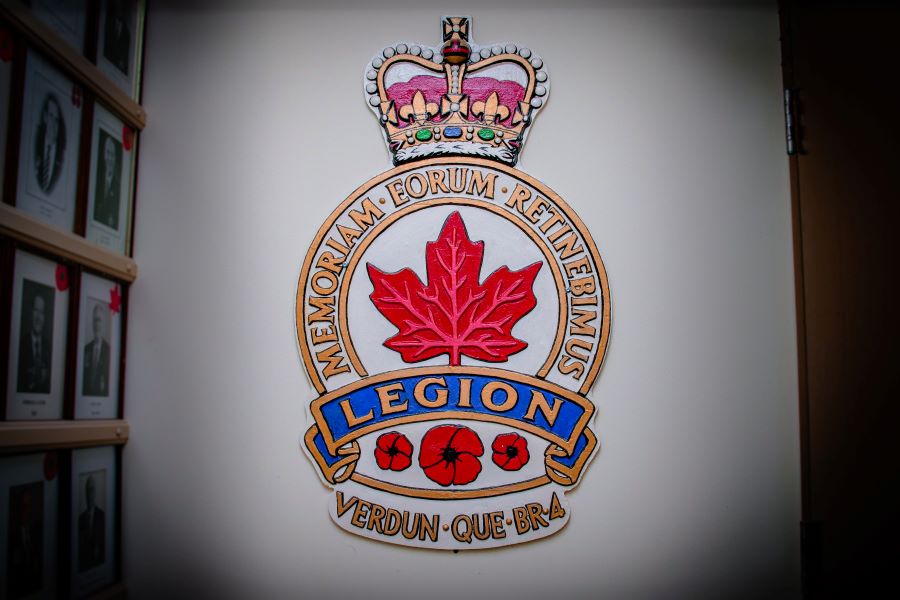 Date: 2020
Source: Verdun Borough / Photo: Jean Beaudin
Here is a photograph of the Branch 4 Verdun emblem with the Latin motto Memoriam Eorum Retinebimus [We Will Remember Them].
The emblem is comprised of three main elements. First, St. Edward's Crown, representing membership in the British Empire. In fact, the Legion was created in 1925 under the name "Canadian Legion of the British Empire Service League." Next, the red maple leaf on a white background, representing the Canadian Coat of Arms. And lastly, poppies, symbolizing remembrance. 
Gold and blue are the Legion's official colours.