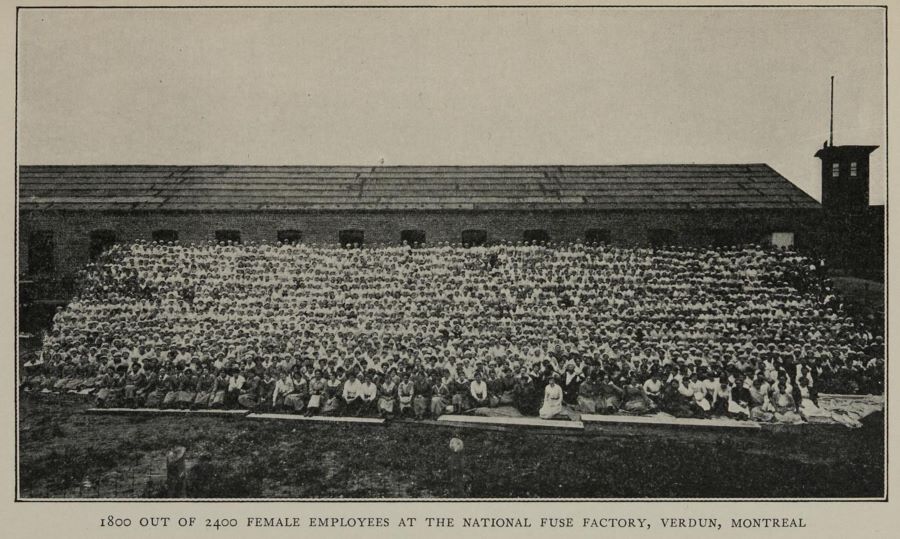 Date: Circa 1916
Source: The History of Munitions Supply in Canada, 1914-1918, by David Carnegie, 1925, p. 255.
This photograph features 1800 of the 2400 women employed by the British Munitions Supply Company in Verdun. Most of them were from Verdun and the south-west area of Montréal. In order to obtain the land along River Street (present-day Gilberte-Dubé Street) from the City, the British Munitions Supply Company promised to prioritize the hiring of Verdunites in fulfillment of a policy to promote the employment of a local work force. 
In Canada, the Imperial Munitions Board used various methods to recruit women workers. For example, pamphlets were distributed in churches, associations and factories, and a film was produced featuring the work women would perform in munitions factories. In total, some 35 000 women contributed to manufacturing munitions in Canada during the First World War.