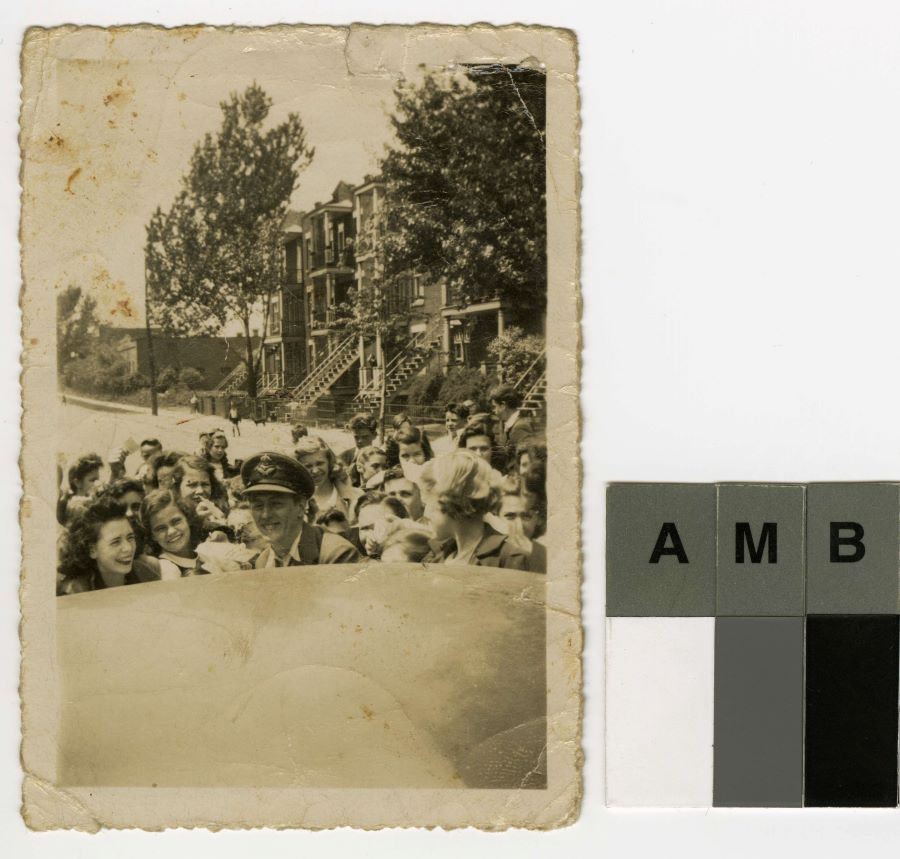 Date: 1944–45
Source: Archives of the Canadian War Museum (52A 4 73): 
George Frederick Beurling rarely went unrecognized when in Verdun. Residents would often rush to get a glimpse of him in person. This admiration was also reflected in Verdun and Montreal newspapers. The Guardian described him as Verdun's "most famous son" and "Verdun's pride". The Montreal Daily Star nicknamed him "Verdun's ace". Department stores and other businesses even used his likeness in advertisements.
The City of Verdun took advantage of Beurling's popularity to help the local war effort, notably in promoting the sale of Victory Bonds.