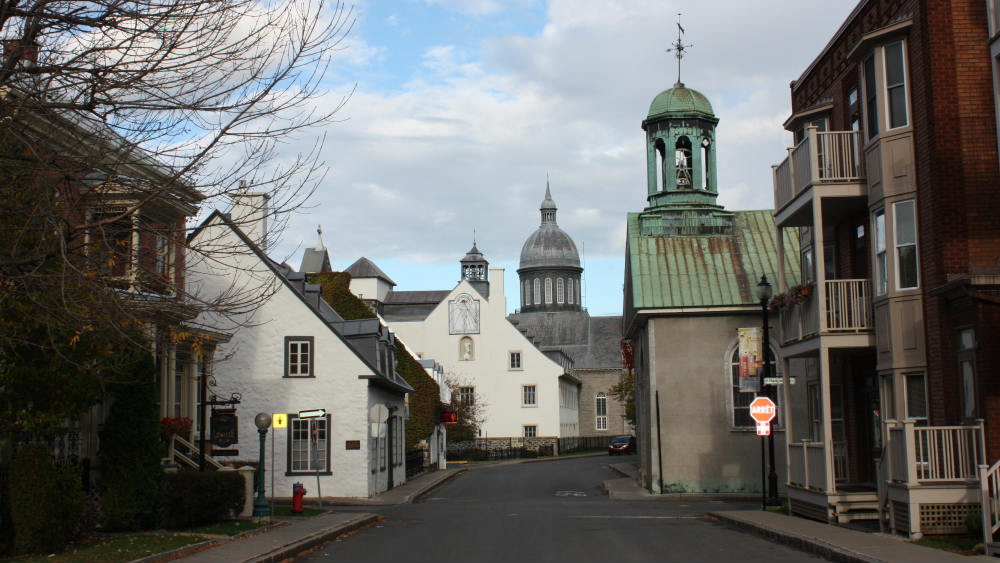 Ministère de la Culture et des Communications, Sylvain Lizotte, 2013.
The religious diversity of Trois-Rivières is apparent in this urban landscape. On Ursulines Street in the city centre, there is an Anglican church and a Catholic monastery.
Built by the Récollets starting in 1693, the future St. James Church is testimony to the Catholic community's involvement in the colony. After the British Conquest, this place of worship was shared by the Récollets and the Anglicans starting in 1768. In 1830, this green-roofed church was consecrated under the name of St. James and was recognized as an Anglican place of worship.
Meanwhile, the Ursuline Monastery, whose cupola dominates the historic district, groups together a series of buildings built between 1700 and 1961.