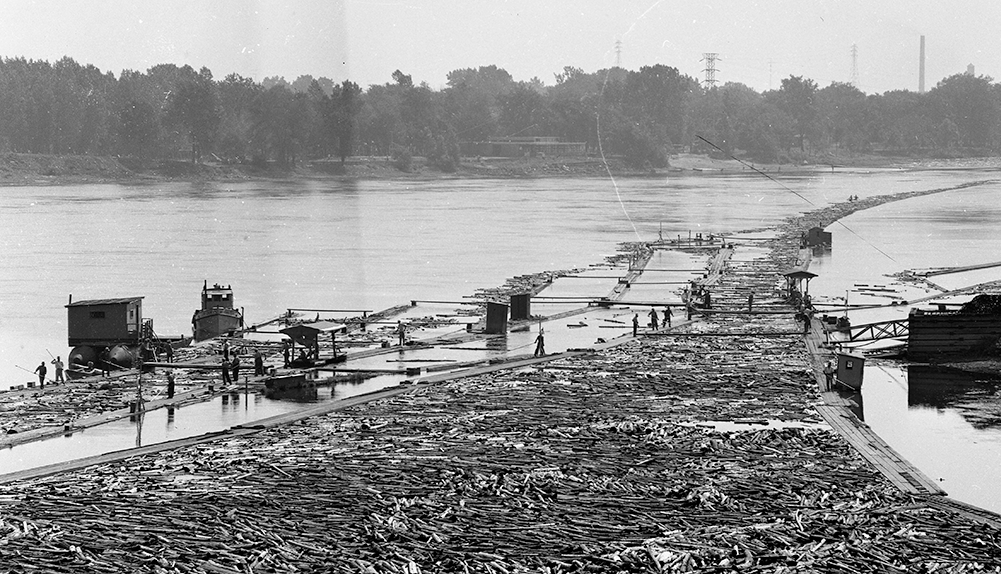 Appartenance Mauricie Société d'histoire régionale, Le Nouvelliste Fonds
In July 1959, log sorting was carried out at an accelerated rate on the booms of the Compagnie de flottage du Saint-Maurice. Drivers were in charge of distributing the logs to the various paper mills.
The booms were used not only to contain the logs to prevent them from scattering, but also to provide a route for log drivers to travel on the river. This way, they could direct the flow of logs with their pike pole.
Booms were made from four to five pieces of Douglas fir wood from British Columbia. Linked together by chains to anchor piles, they formed passageways on the river.