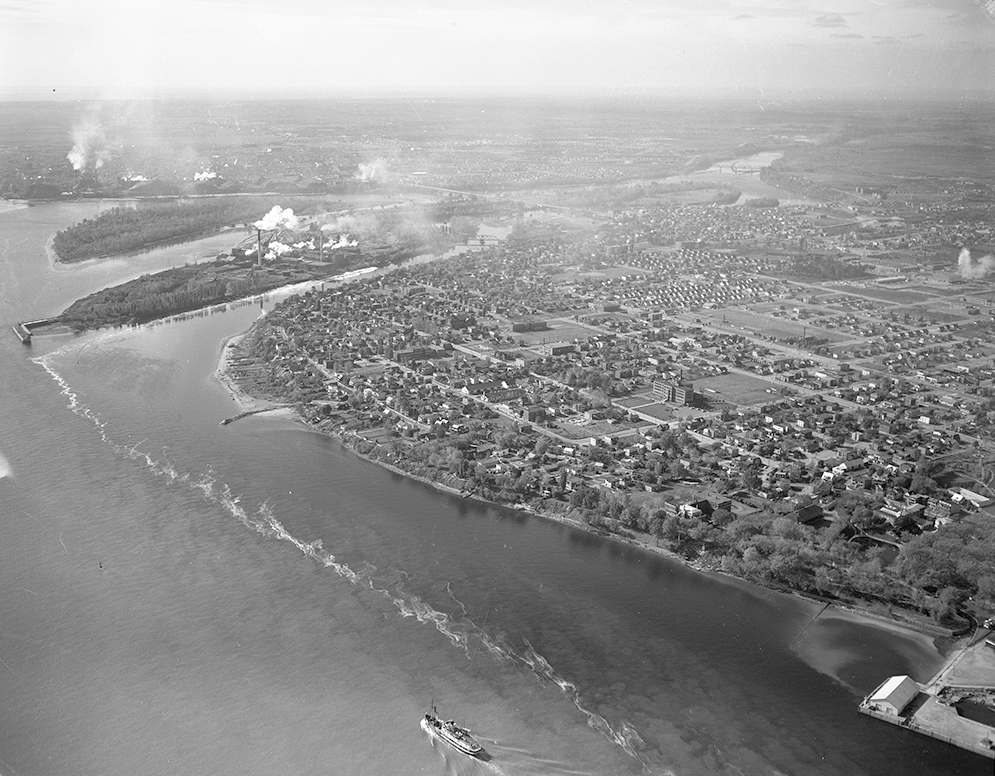 Appartenance Mauricie Société d'histoire régionale, Le Nouvelliste Fonds
The city of Trois-Rivières is named after the place where islands divide the waters of the Saint-Maurice. At its mouth, the Saint-Maurice separates into three channels that flow around the Saint-Christophe, Saint-Quentin and Caron islands.
16th-century explorers saw three rivers flowing into the St. Lawrence. However, contrary to what they believed, there was indeed only one river.