Go back
"34 Family Men Pool Cash, Toil to Build Homes," The Ottawa Journal, Nov. 10, 1953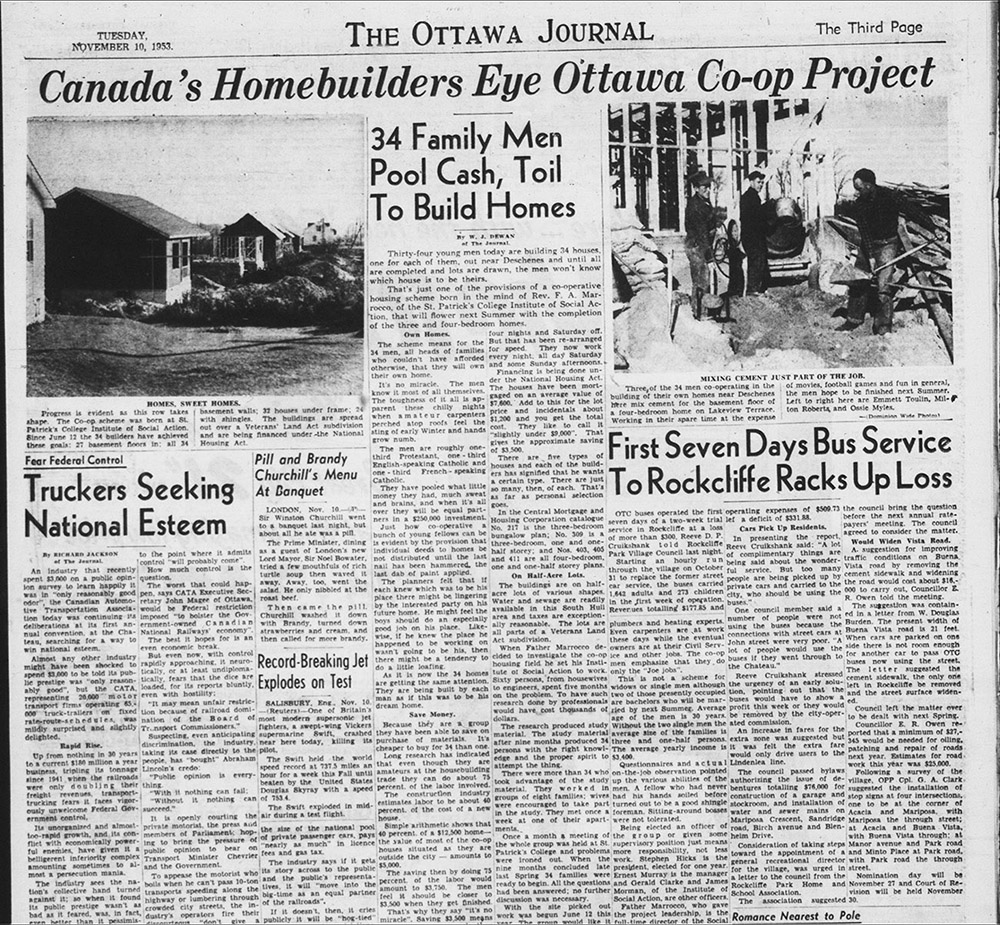 The Ottawa Journal courtesy the City of Ottawa Archives 
Institute of Social Action notice, Ottawa Journal March 7, 1957 – Courtesy City of Ottawa Archives

Article St. Patrick's College Courses Ottawa Journal Sept. 17, 1953 – Courtesy City of Ottawa Archives
Although they were able to raise funds from each of its members for purchase of land, obtaining the down payments for their mortgages proved challenging. After further research, the co-op's Finance Committee met with CMHC officials who finally agreed to accept physical labour as equity.
Even as they began to build, a Government finance committee continued to question CMHC about the co-ops. Father Marrocco encouraged co-op member, Jim Moorman, to advocate for the group along side the CMHC at a meeting at the House of Commons. Their previous study and preparation were proof that this was a committed group and their sweat equity was feasible. By 1957, new legislation permitting manual labour as equity replaced the Housing Act of 1944.
Learn more about CMHC and the Marrocco Homebuilding Co-operative Society from the Gerald Clarke, Brian Hogan and Rita Marrocco links on the reference page.