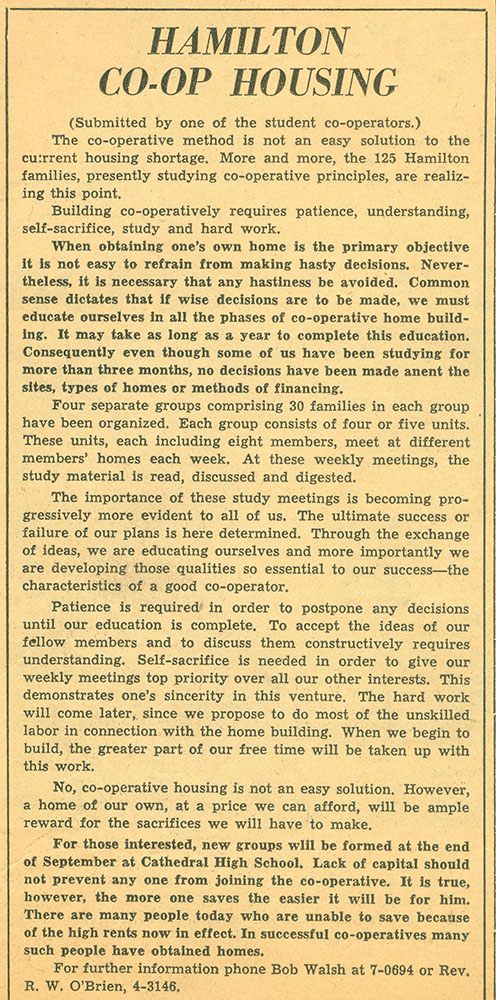 Courtesy: The Hamilton Spectator, 1953 – Grimsby Historical Society – Archives – GHC collection
Some who attended the information meetings in Hamilton would have learned about co-op homebuilding from this promotional invitation in Hamilton Spectator and other publications in the area. Besides inviting people to a meeting, it discusses the qualities required for the co-operative method such as patience, hard-work and self-sacrifice and also mentions that studying may take a whole year.  Bob Walsh helped draft the announcement. As co-op groups formed and began moving forward, they spread the word about the co-operative homebuilding method.
The co-operative method is not any easy solution to the current housing shortage. More and more 125 families, presently studying co-operative principles, are realizing this point.