Go back
Father Marrocco at the ground- breaking ceremony in Hull (Gatineau), Quebec.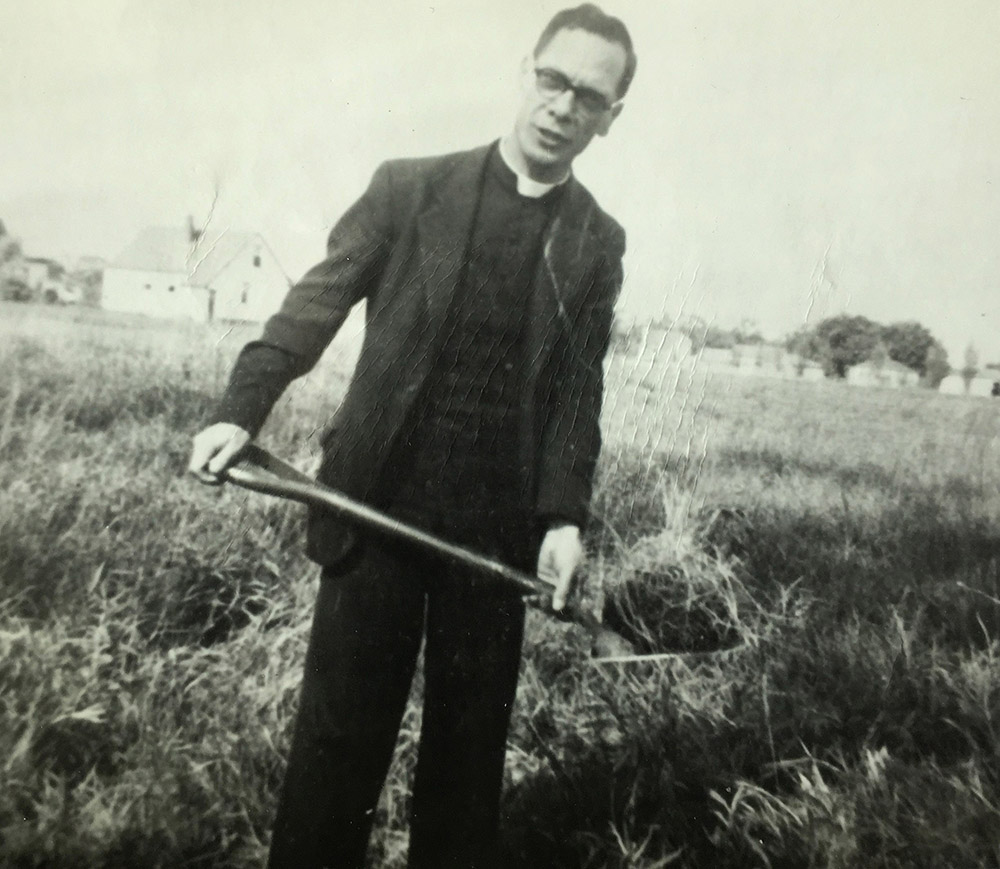 Courtesy: Charles Trinque Collection
This was the first of many ground-breaking ceremonies Father Marrocco would attend throughout Ontario. This one in Deschênes, near Hull (Gatineau), Quebec, would have been particularly meaningful to him. He had taught these people in his social action night school classes. Just a year later, they were about to build homes together. They would use the co-operative methods they had researched and explained in A Guide to Co-operative Housing.