Go back
Father Marrocco and fellow priests blessed each of the 14 homes.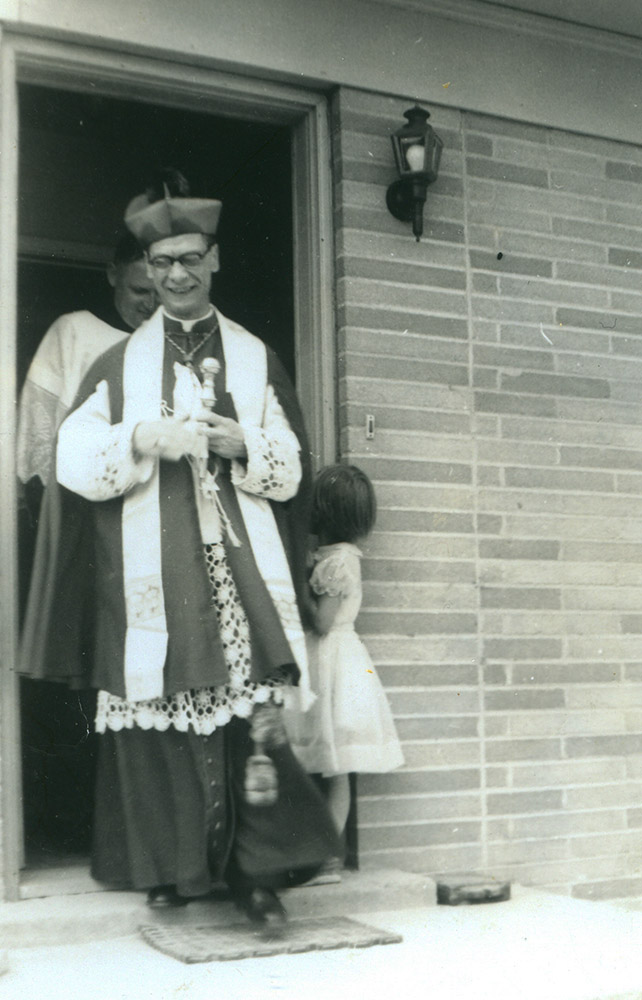 Courtesy: The Finlay family
Father Marrocco had inspired the co-op movement in Ontario in 1952, through the work of his students at the Institute of Social Action. By 1955 he was visiting the many "sweat equity" co-ops springing up across the province, either to discuss co-op issues or to give one of his rousing inspirational pep talks.