Go back
Barb and John Colleary in their co-op-built home, 1995.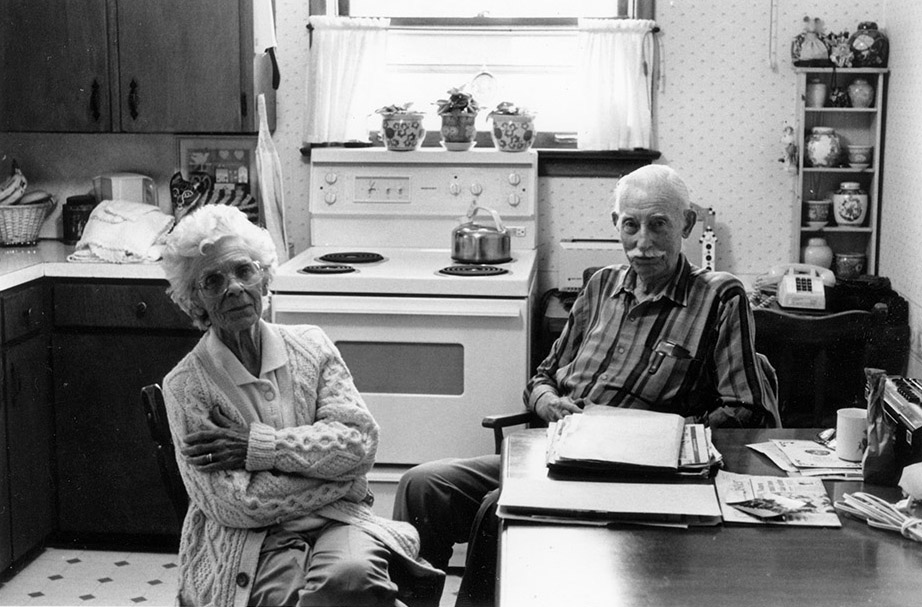 Photograph Courtesy: J. Muise
Audio recording  – 1995  Interviewer: Janet Muise
Barb, who was living in a noisy location in Hamilton, was thrilled to think she would be living by the lake.
Barb: We used to walk right along the shore through bushes and trees, and it was so pretty wasn't it. … I liked it. … I was excited when I saw the site, when they said that they were looking for a site with this Co-op project. … Oh they came out here, they said they had several places. Oh, to live out there by the lake! I couldn't believe it. Because we lived right next to the bus barns [laughter] on Wentworth St. [in Hamilton]. …
Janet: Some people felt it was too far out…Some people left.
John : That's right….
John: Well of course there was, … it was well organized. There was a sites committee four men who were picked for it, who were well suited for such things and had the eye for it. They would go round and check and bring back to the general meeting their findings and thrash it out, how many acres and so forth and this one was the best we could get [in Grimsby].