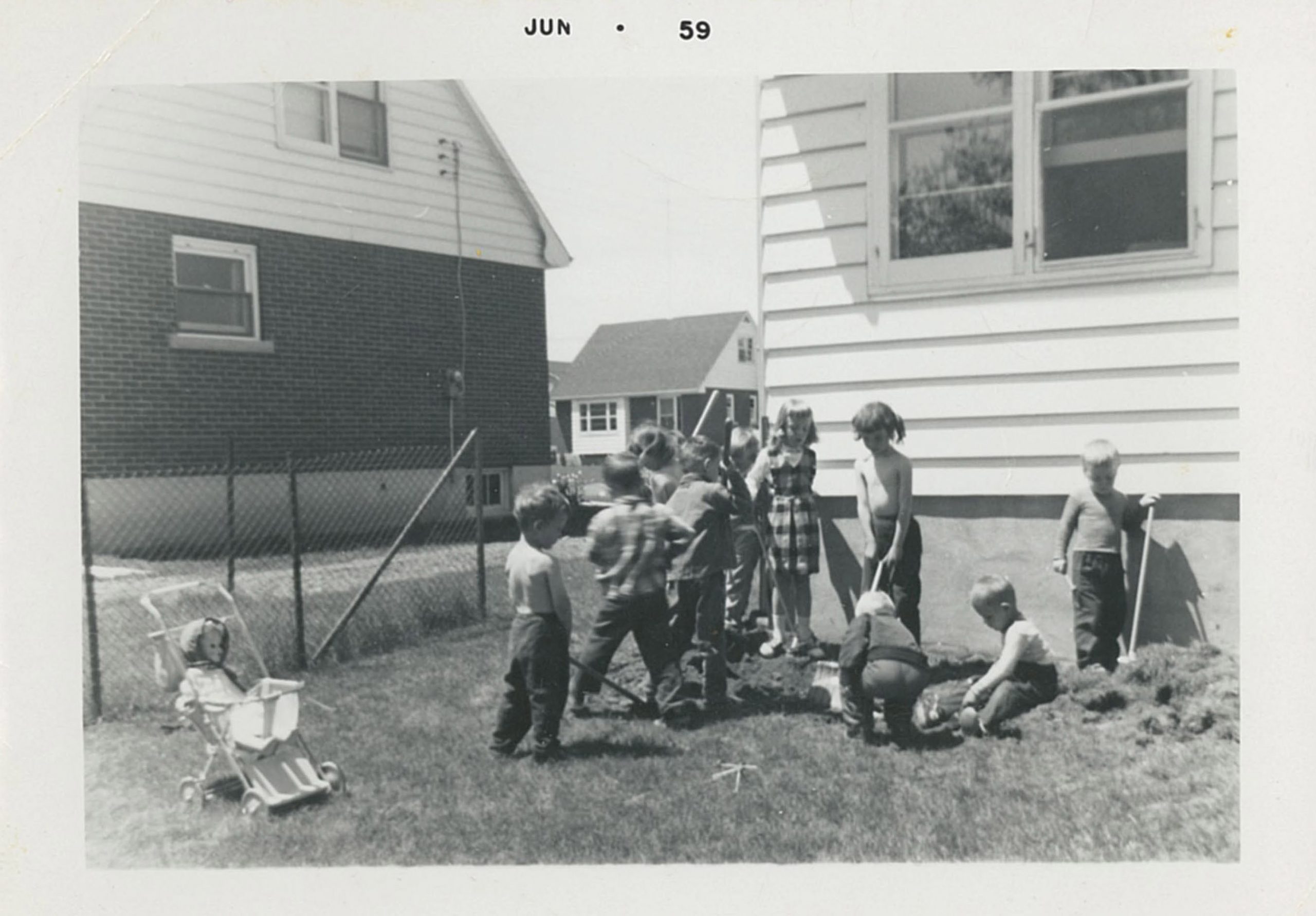 This photo best illustrates why the families studied, built and endured. How poignant that the children are digging together, and how wonderful they have the space and maybe even the permission to do it. With 81 mostly young families moving in at the same time, there were always lots of kids. The neighbourhood was theirs to roam. It's what their parents must have had in mind when they chose to work so hard and endure so long to achieve this home and community.
Dave Pendlebury recalled in 2016,
I remember all the children growing up at the same time… there was never a home that you are not welcome in.