Go back
Italian Society, Ordine Indipendente Fior D'Italia (Independent Order Flower of Italy) booklet, Fernie, BC, 1927.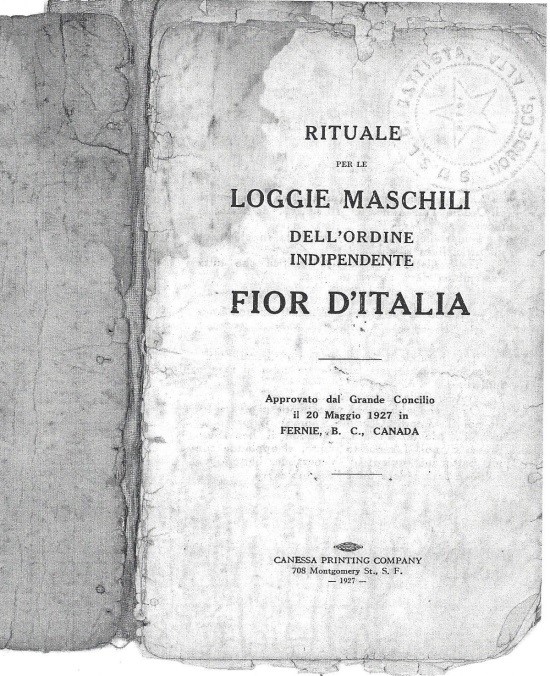 Photographer: N/A
Glenbow Archives, 7715, Mario Marasco Fonds
The 1927 date is important and indicates the shift from an American branch organization to an independent Canadian organization based in Fernie. The booklet outlines rituals to be followed by members including the roles of the table officers, running of meetings, treatment of visiting dignitaries, etc.