Go back
Garth Rizutto Oral History | The Rizutto Story (03:05)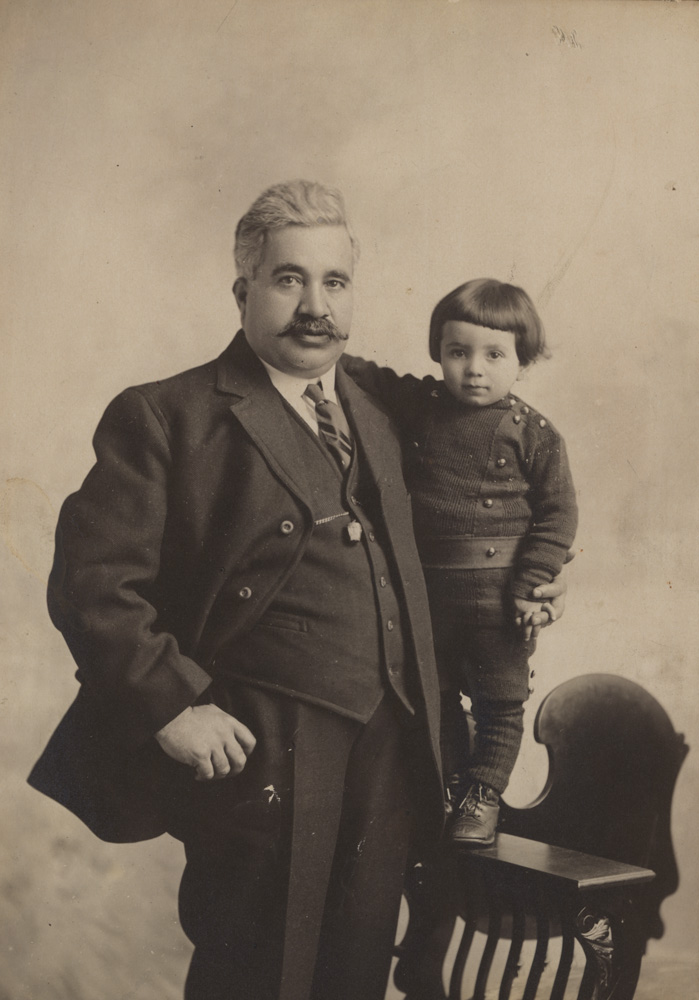 Interviewer:  Adriana Davies | Videographer:  Cory Dvorak
Interviewee: Garth Rizutto
Fernie Museum | Italian Community Memory Project Oral History Collection, 2016
It's just amazing to me how somebody could come and land on Ellis Island and end up in Fernie BC. There was quite the story behind it. I knew my Grandfather, he was a big, big man, they called him the Count because he used to wear a cape all the time. He was very Italian and he was a great guy. He was tough, he liked to gamble, and he ran hotels. It was a great life for him.
He came over here when he was very young, I think he was about thirteen at that time. He made his way across the US and up into British Columbia. He ended up at a place called Niagra, and he had a hotel there and worked as a waiter. Then he went to Robson's Landing, and briefly in Nelson for a while, then up to Elko and he ran a couple hotels in Elko and then finally to Fernie.
There was two brothers. Alessimo, who changed his name later to the English version, Alexander, and Angelo was his brother. He brought his brother over and together they ran the Rizzuto brother Enterprises. I know they had a saw mill outside of Michel-Natal up on the flats, they call it the Rizzuto flats up there. I know that they had a hotel business and they had the Rizzuto Brothers Hotel which they had for a while, and the livery stable which they rebuilt after 1905. They were in a partnership with a fellow by the name of Crawford, and then it burnt down and they bought Crawford out and they built that and it ran for a very long time.
They were both born in Colissimo, Calabria. I believe my Grandfather was born in about 1876. There was a lot of opportunity, but you have to understand that when we were building the interior of British Columbia there was a lot of work on the railway. The railway was the thing that brought everybody here. There was opportunity, there was hotels, there was work, brick work. That's why the Scots and the English came. They were coming here to immigrate and to have a better life. There was opportunity too, when you have a large family over there, the oldest would always inherit the land and the wealth. It was just opportunity.
It's amazing. It doesn't matter if you come from Italy, France, England, or Africa and you come to a community this far away and you decide to make a life for yourself, it just amazes me. I really step back and admire people sometimes for doing it.