Go back
Funeral Procession of Joseph De Georgia and Casola Innocente, September 2, 1928.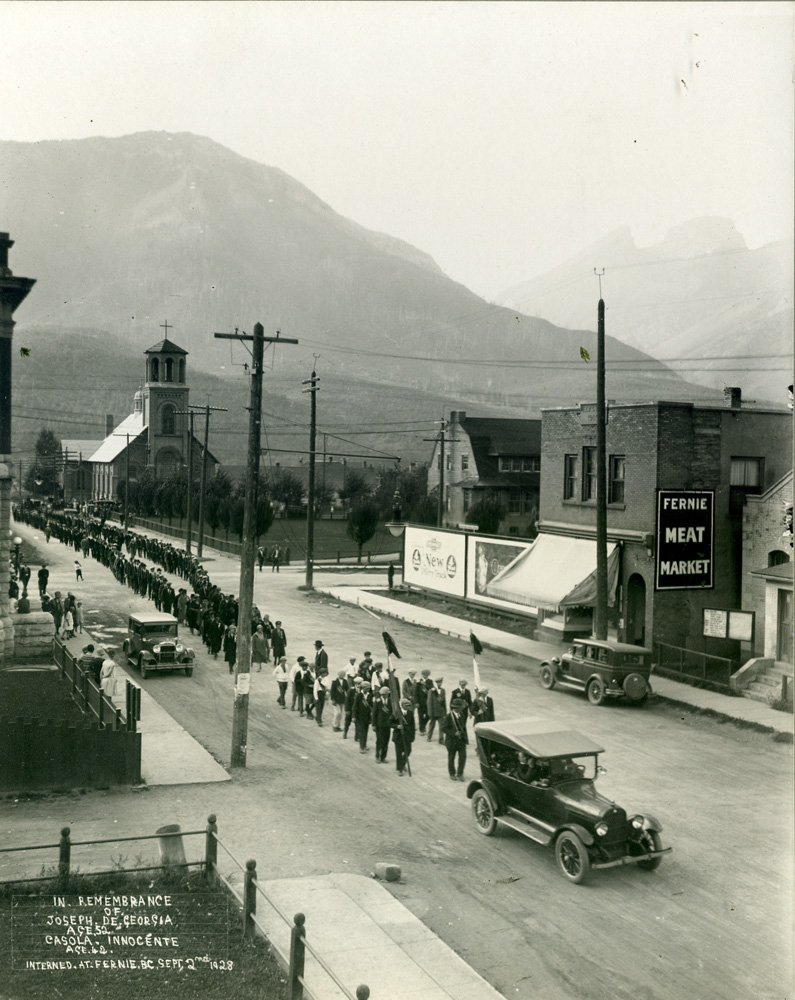 Photographer: J. F. Spalding
Fernie Museum, FMP.000450
The procession for the funeral of Joseph De Georgia, age 52 and Casola Innocente, age 42, September 2, 1928. The hearse holding the body was followed by the Italian fraternal society and mourners.