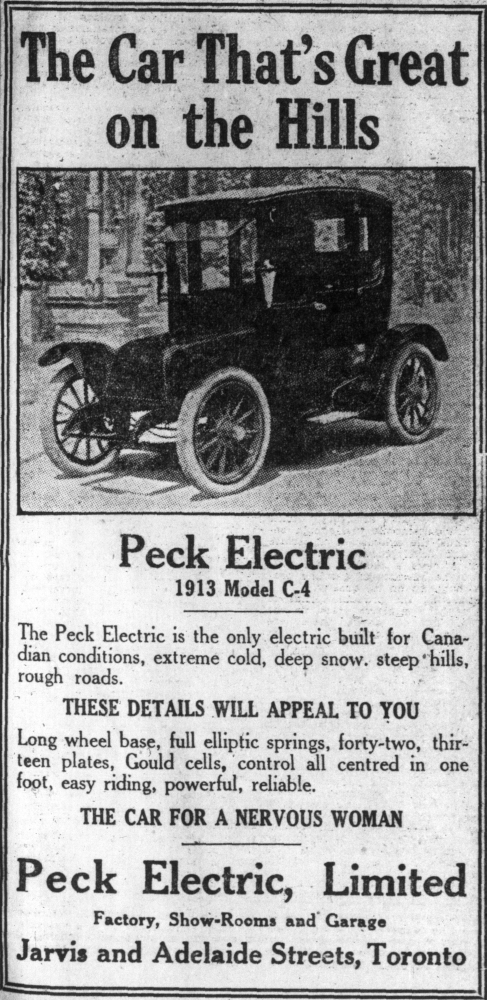 From Toronto World, Feb. 23, 1913. Peck cars were as comfortable and luxurious as advertised, but their steep price point and the poor timing of their launch meant the company was not long for this world.
Transcription of Main Paragraph:
"The Peck Electric is the only electric built for Canadian conditions, extreme cold, deep snow, steep hills, rough roads.
THESE DETAILS WILL APPEAL TO YOU
Long wheel base, full elliptic springs, forty-two [sic], thirteen plates, Gould cells, control all centered in one foot, easy riding, powerful, reliable.
THE CAR FOR A NERVOUS WOMAN."