Go back
Research Area – Women and Reproductive Health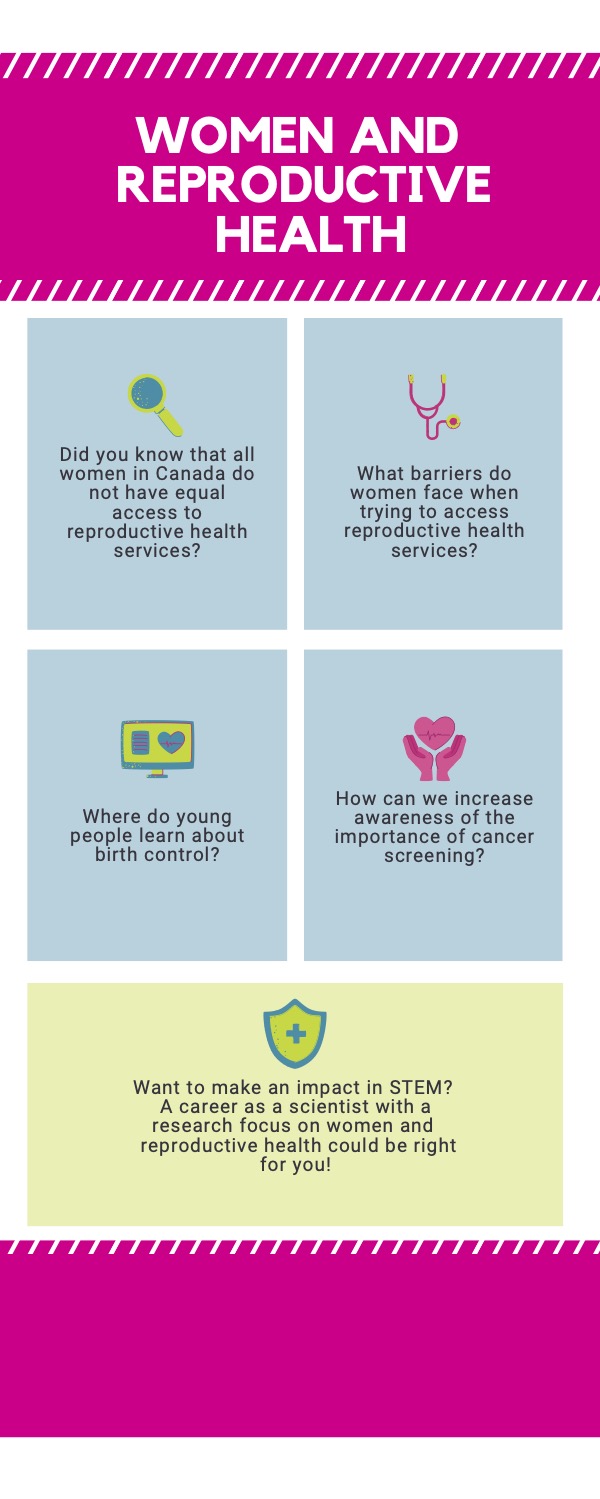 Date: 2021.
Credit: Women's College Research Institute.
To learn more about women and reproductive health research at Women's College Hospital, go to: www.womensresearch.ca
The info-graphic asks:
Did you know that all women in Canada do not have equal access to reproductive health services?
What barriers do women face when trying to access reproductive health services?
Where do young people learn about birth control?
How can we increase awareness of the importance of cancer screening?
Want to make an impact in STEM? A career as a scientist with a
research focus on women and reproductive health could be right
for you!