Go back
Research Area – Women and Mental Health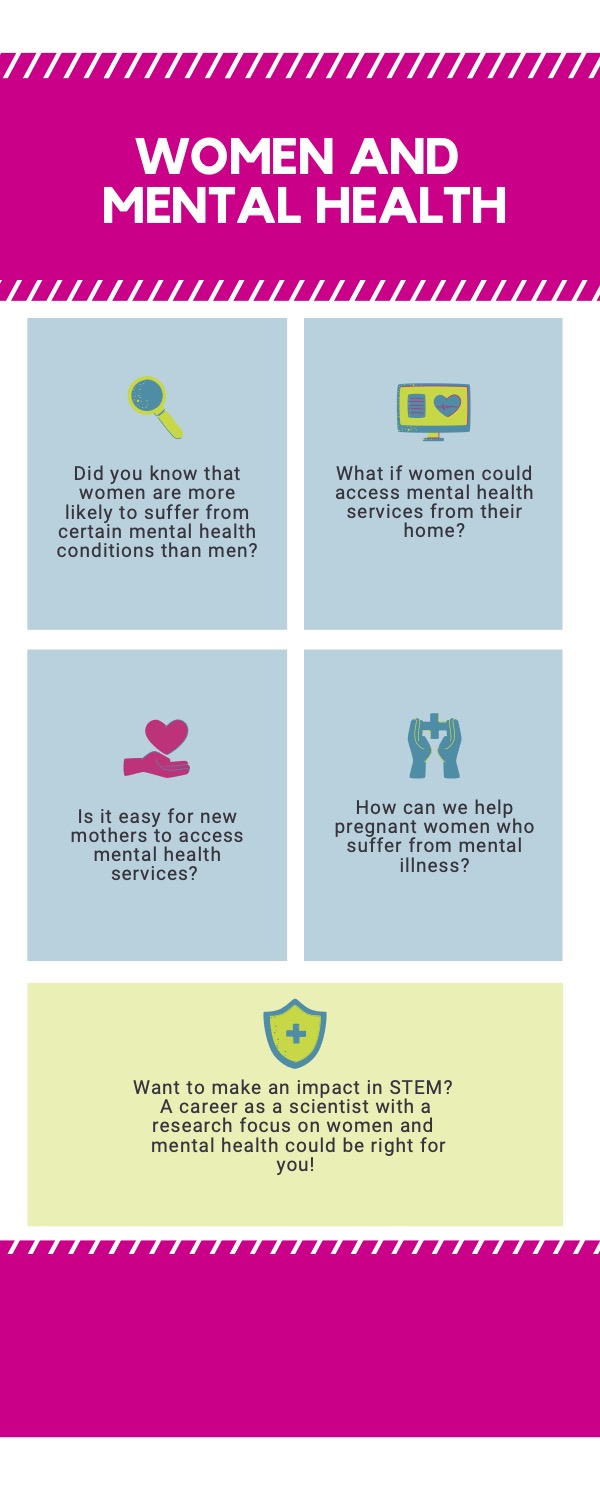 Date: 2021.
Credit: Women's College Research Institute.
To learn more about women and mental health research at Women's College Hospital, go to: www.womensresearch.ca
The info-graphic asks:
Did you know that women are more likely to suffer from certain mental health conditions than men?
What if women could access mental health services from their home?
Is it easy for new mothers to access mental health
services?
How can we help pregnant women who suffer from mental illness?
Want to make an impact in STEM? A career as a scientist with a
research focus on women and mental health could be right for
you!