Go back
Research Area: Women and Indigenous Health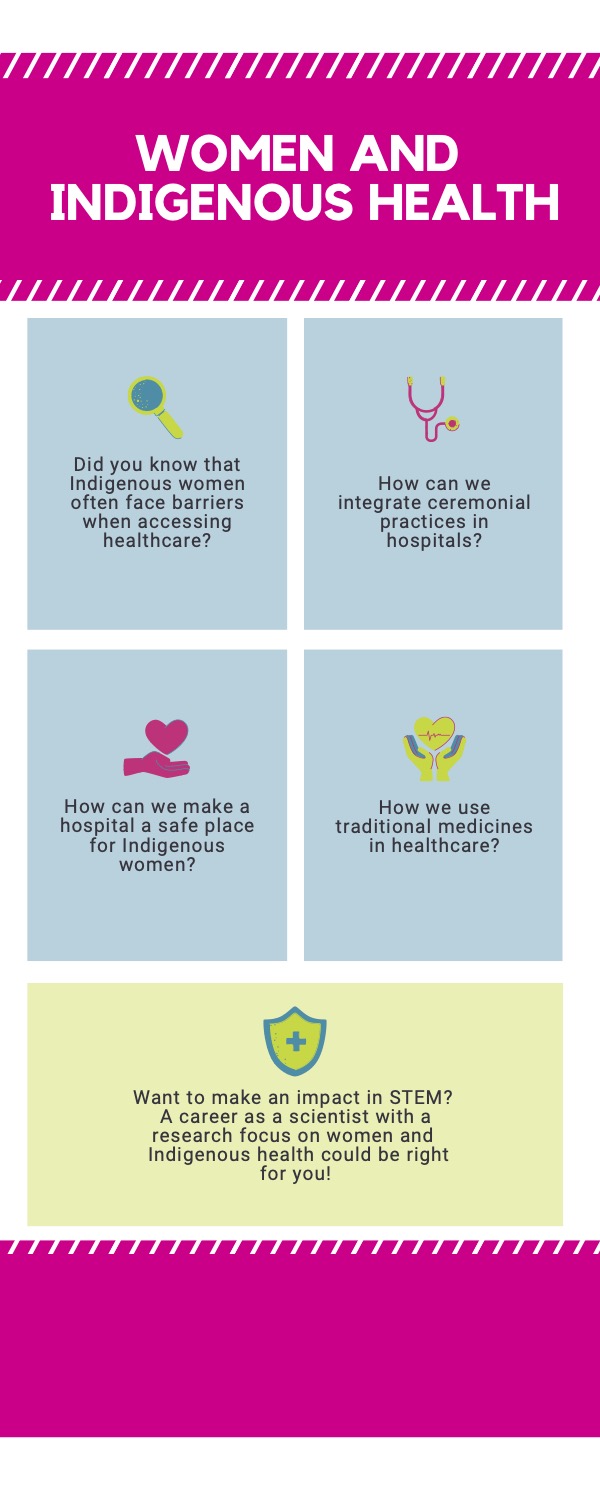 Date: 2021.
Credit: Women's College Hospital. Centre for WISE Practices in Indigenous Health.
To learn more about women and Indigenous health research at Women's College Hospital, go to: www.womenscollegehospital.ca
The info-graphic asks:
Did you know that Indigenous women often face barriers when accessing healthcare?
How can we integrate ceremonial practices in hospitals?
How can we make a hospital a safe place for Indigenous women?
How we use traditional medicines in healthcare?
Want to make an impact in STEM? A career as a scientist with a
research focus on women and Indigenous health could be right
for you!