Go back
Research Area – Women and Heart Health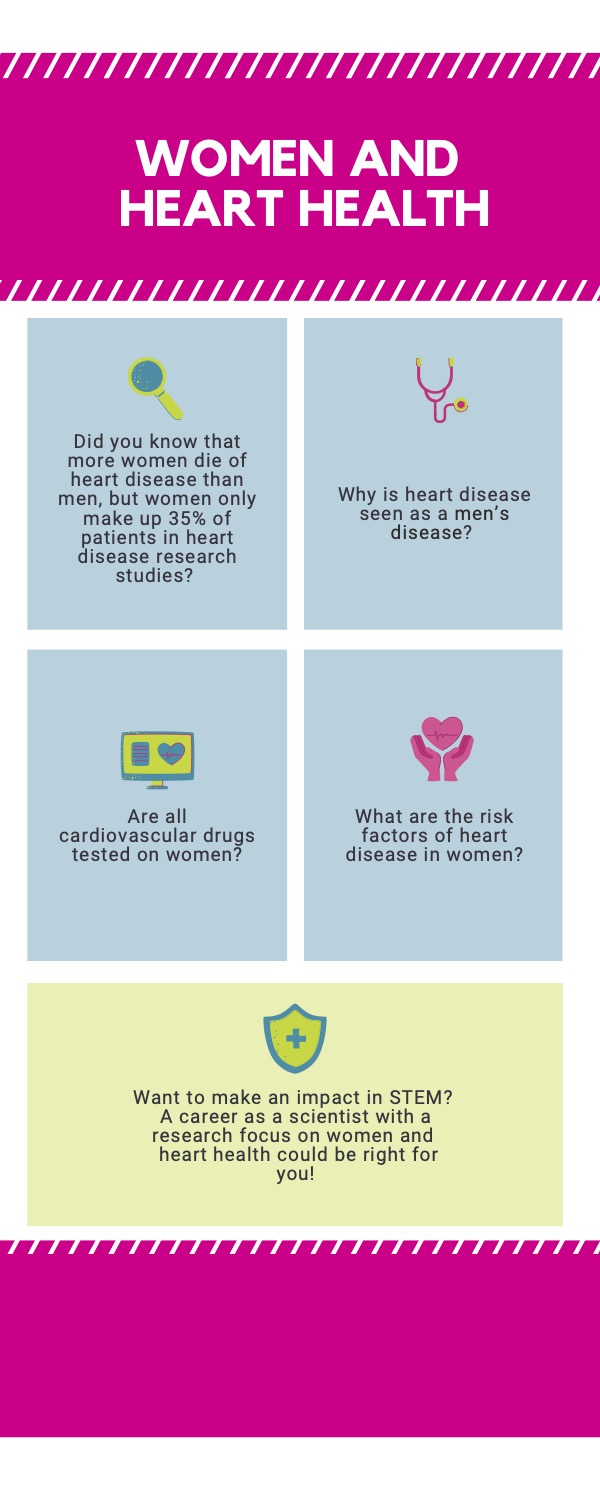 Date: 2021.
Credit: Women's College Research Institute.
To learn more about women and cardiology research at Women's College Hospital, go to: www.womensresearch.ca
The info-graphic asks:
Did you know that more women die of heart disease than men, but women only make up 35% of patients in heart disease research
studies?
Why is heart disease seen as a men's
disease?
Are all cardiovascular drugs tested on women?
What are the risk factors of heart disease in women?
Want to make an impact in STEM? A career as a scientist with a
research focus on women and heart health could be right for
you!