Go back
Research Area – Women and Cancer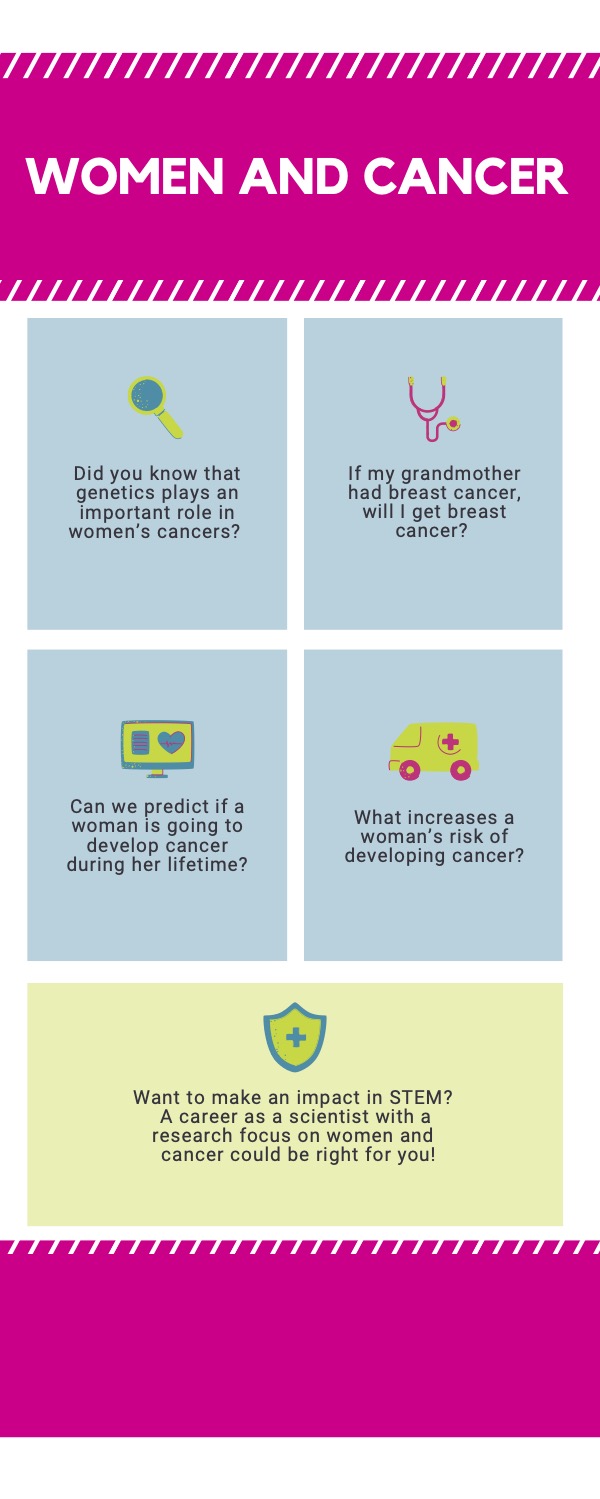 Date: 2021.
Credit: Women's College Research Institute.
To learn more about women and cancer research at Women's College Hospital, go to: www.womensresearch.ca
The info-graphic asks:
Did you know that genetics plays an important role in
women's cancers?
If my grandmother had breast cancer, will I get breast
cancer?
Can we predict if a woman is going to develop cancer during her lifetime?
What increases a woman's risk of developing cancer?
Want to make an impact in STEM? A career as a scientist with a
research focus on women and cancer could be right for you!