Go back
Official Opening of the Cancer Detection Clinic for Women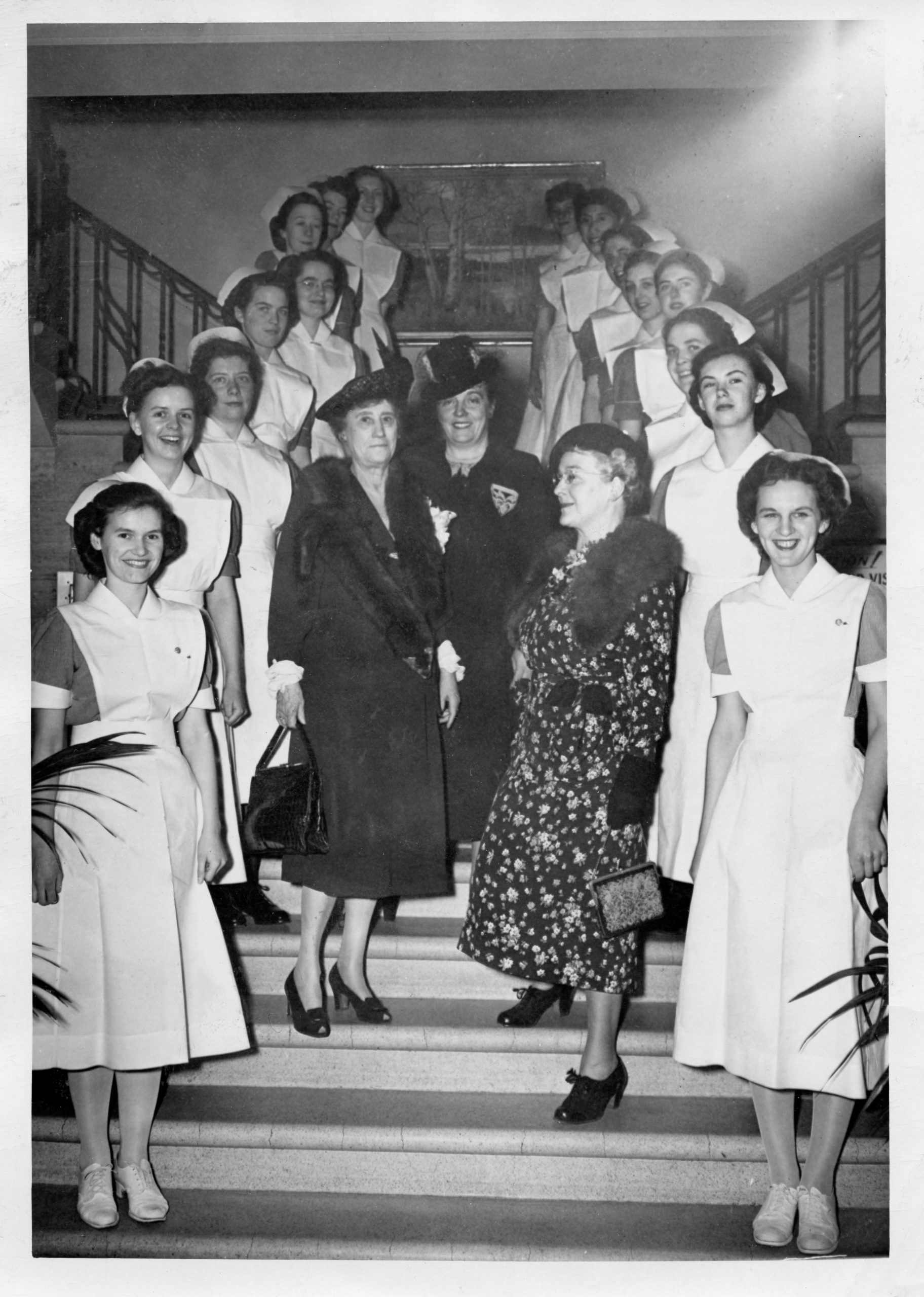 Date: April 7, 1948.
Credit: The Miss Margaret Robins of Women's College Hospital, Graduate nurses' collection, NUR-30.
The Cancer Detection Clinic officially opened on April 7, 1948 at Women's College Hospital (WCH).
WCH's Dr. Marion Hilliard (centre) and Bette Sandiford, President of the WCH Board (right), welcomed Dr. Elise L'Esperance (left). Dr. L'Esperance was the guest of honour. She was the founder of the Strang Cancer Prevention Center at the New York Infirmary – the inspiration for the CDC.