Go back
Newspaper Clipping Reads "Aid to Young Men with Ideas is Canada's Greatest Need"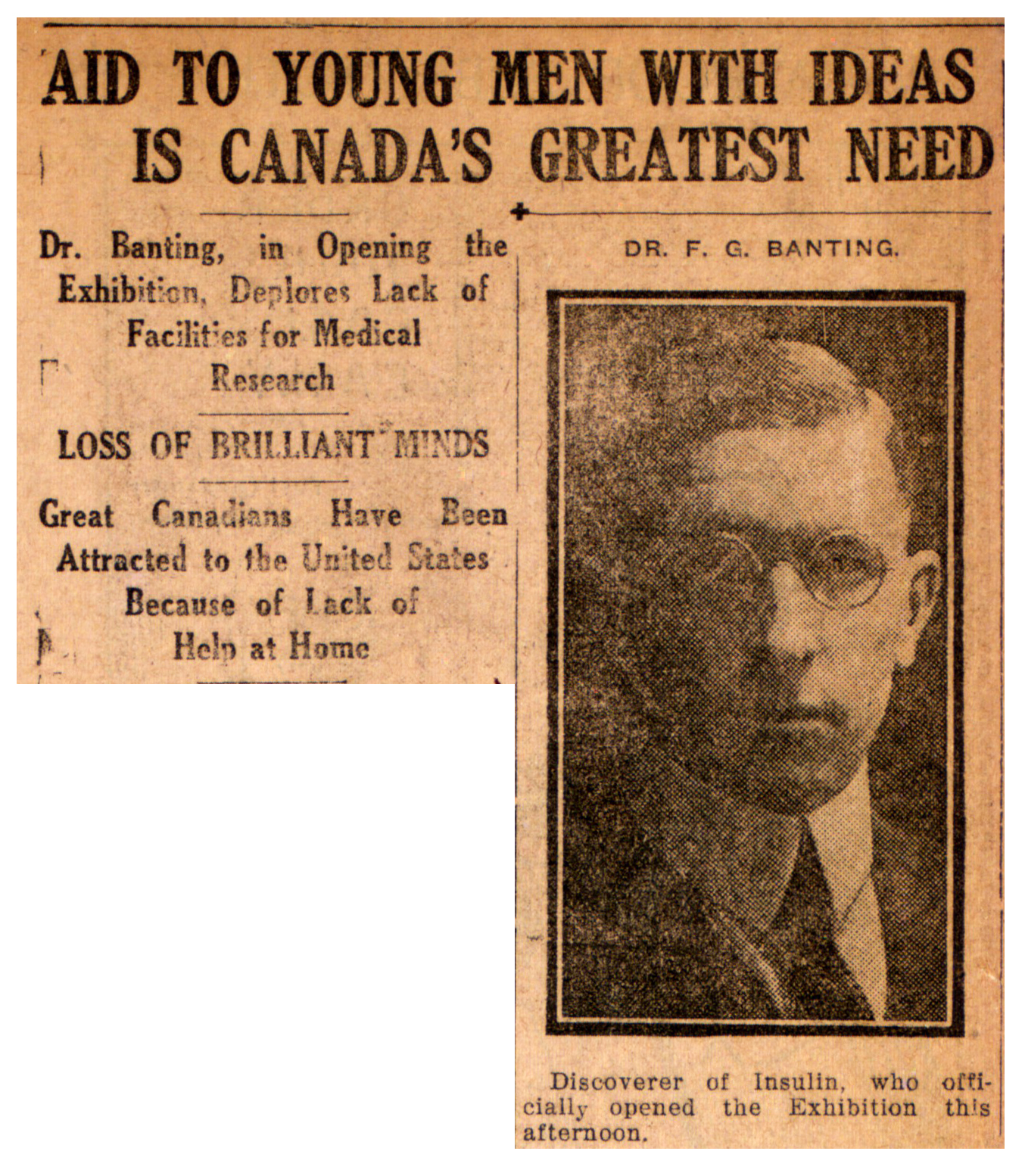 Date: August 27, 1923.
Credit: Courtesy of the Thomas Fisher Rare Book Library, University of Toronto. MS. COLL 76 (Banting) Scrapbook 1, Box 1, Page 48. Digital ID insulin:C10074.
Dr. Frederick Banting spoke at the opening of the 1923 Canadian National Exhibition. He told the audience that "the secrets of the human body are being gradually uncovered by the work of a vast army of experimental and clinical investigators." For the medical community at the time, this "army" of researchers was male.