Go back
Letter from Dr. Florence McConney to the WCH Board About Male Doctors on Staff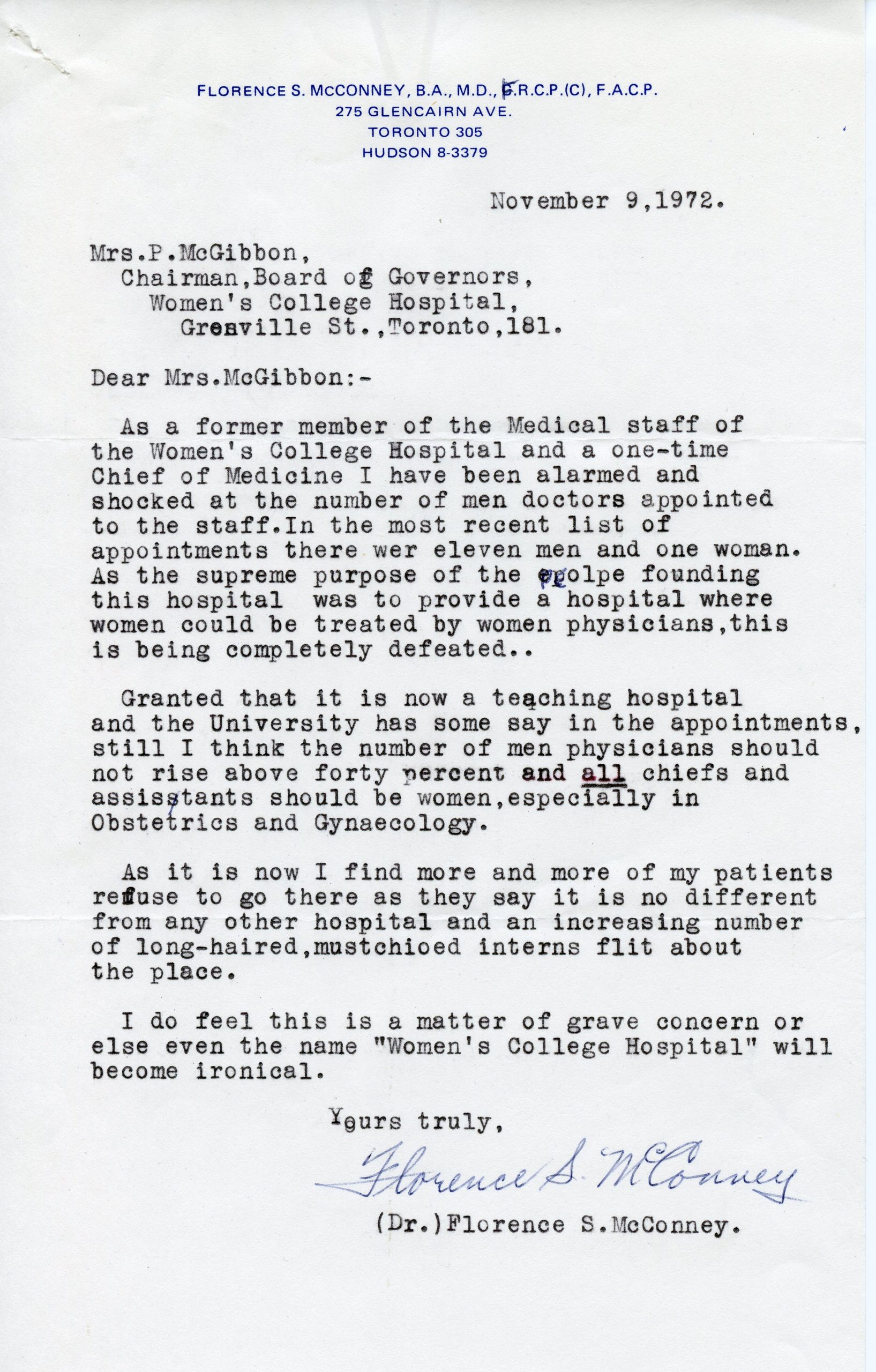 Date: November 9, 1972.
Credit: The Miss Margaret Robins Archives of Women's College Hospital, WCH Board of Directors fonds, File A3-14.
Dr. Florence McConney was upset when Women's College Hospital (WCH) allowed male doctors on its medical staff. Like many early women doctors, she had faced gender discrimination. She believed WCH should remain a hospital for women run by women doctors. In 1961 WCH became a teaching hospital. The University of Toronto required it to allow male doctors and interns.