Go back
Cancer X-ray Machine Unveiled in the Cancer Detection Clinic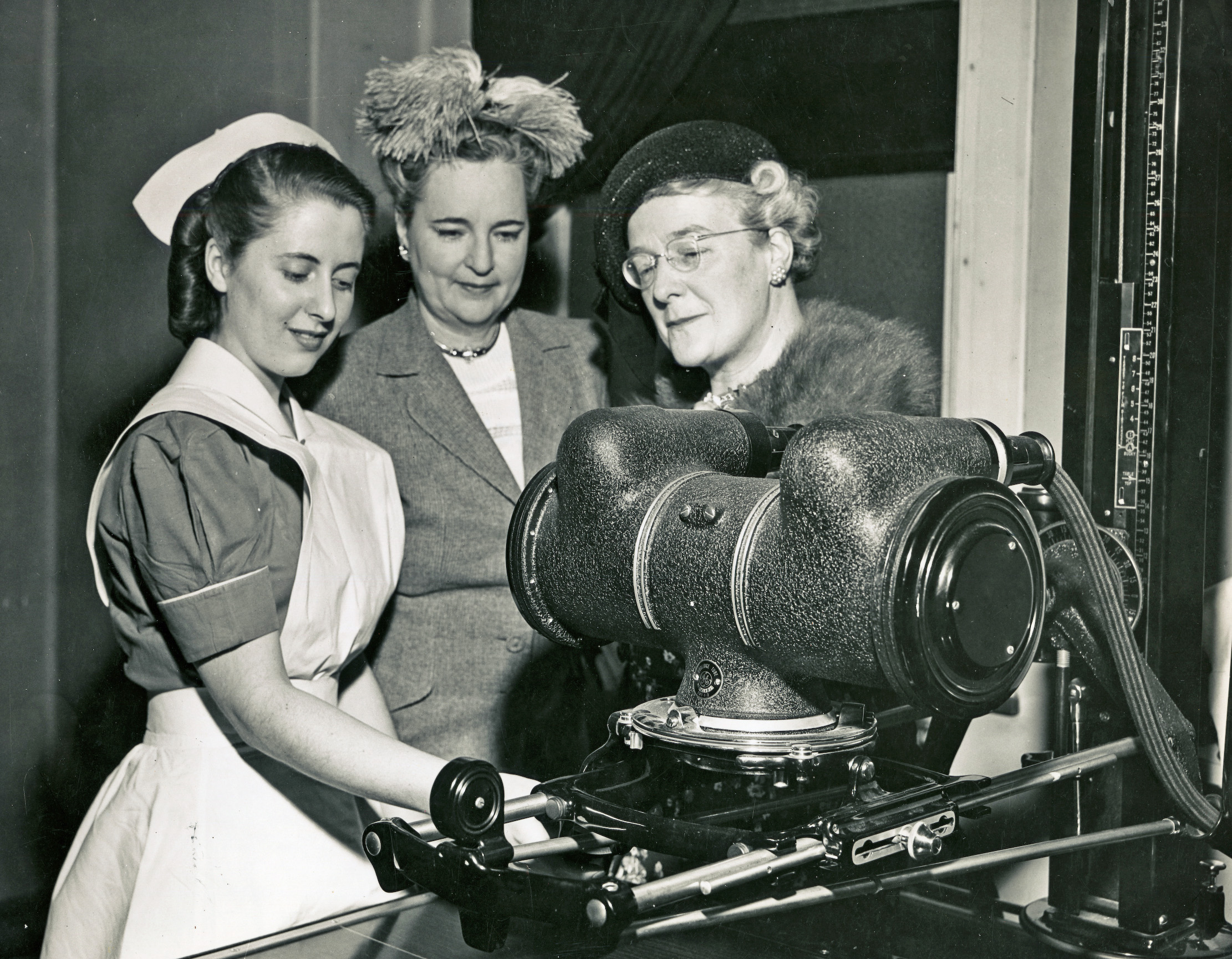 Date: April 7, 1948.
Credit: The Miss Margaret Robins Archives of Women's College Hospital, Photograph collection, L-00380. Photograph by Gordon H. Jarrett Photography.
Nurse Mary Powell demonstrates the cancer x-ray machine. Faye McLean, Women's College Hospital (WCH) Board member, and Bette Sandiford, President of the WCH Board, watch the demonstration. This x-ray machine was used to detect lung cancer.