Go back
Canada's Women Cancer Specialists Appear on CBC Television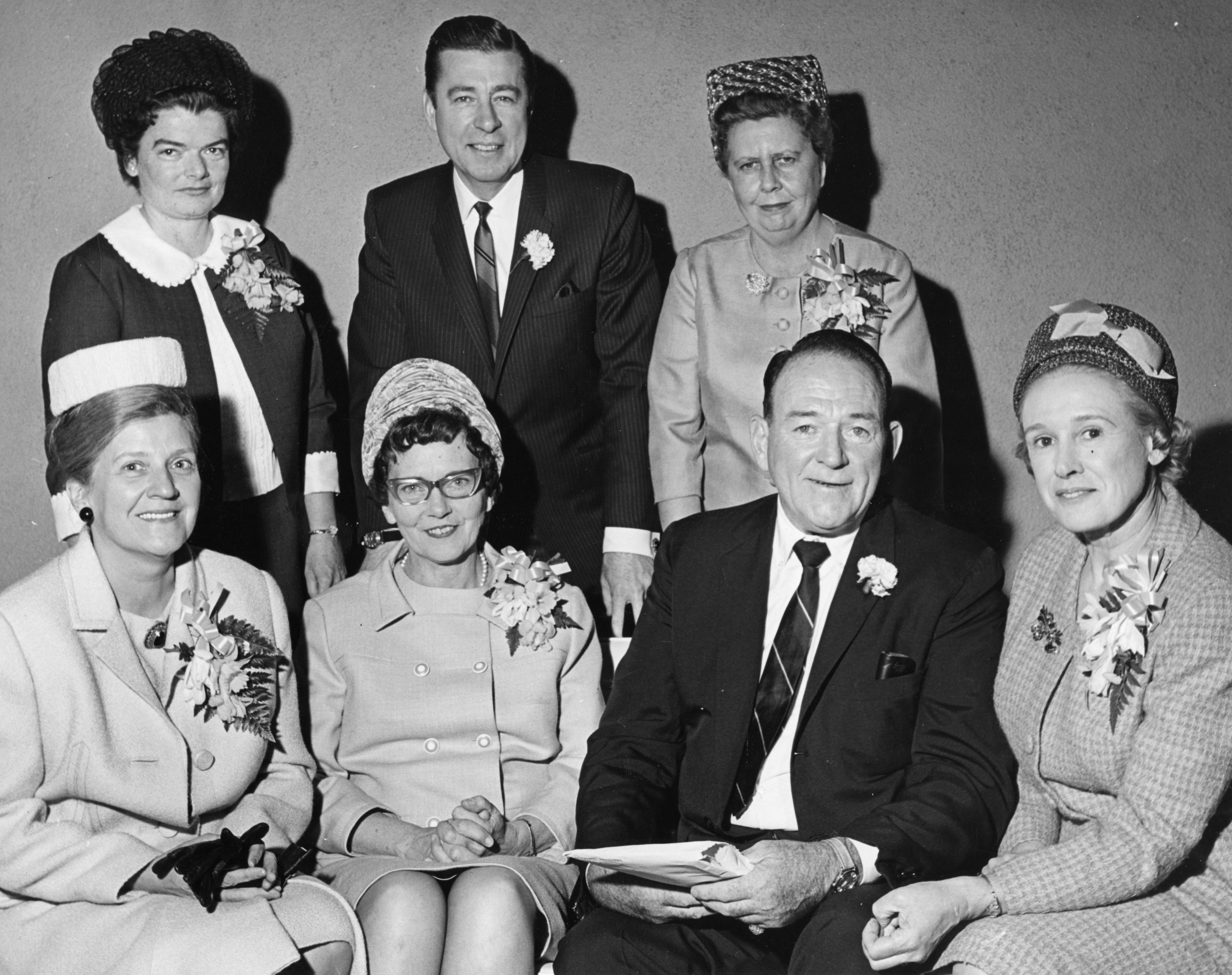 Date: April 15, 1966.
Credit: The Miss Margaret Robins Archives of Women's College Hospital, Photograph collection, L-00423.
Female cancer doctors from Women's College Hospital appeared on CBC Television. It was a Canadian Cancer Society fundraising event held at the Eaton's College Street Auditorium.
The photograph shows Dr. Ruth Alison,Fred Davis, and Dr. Marjorie Davis (top row) with Dr. Alice Gray, Dr. Vera Peters, William Gargan, and Dr. Henrietta Banting (bottom row).