Go back
A Chart Showing a Growing Number of Women in Traditionally Male Occupations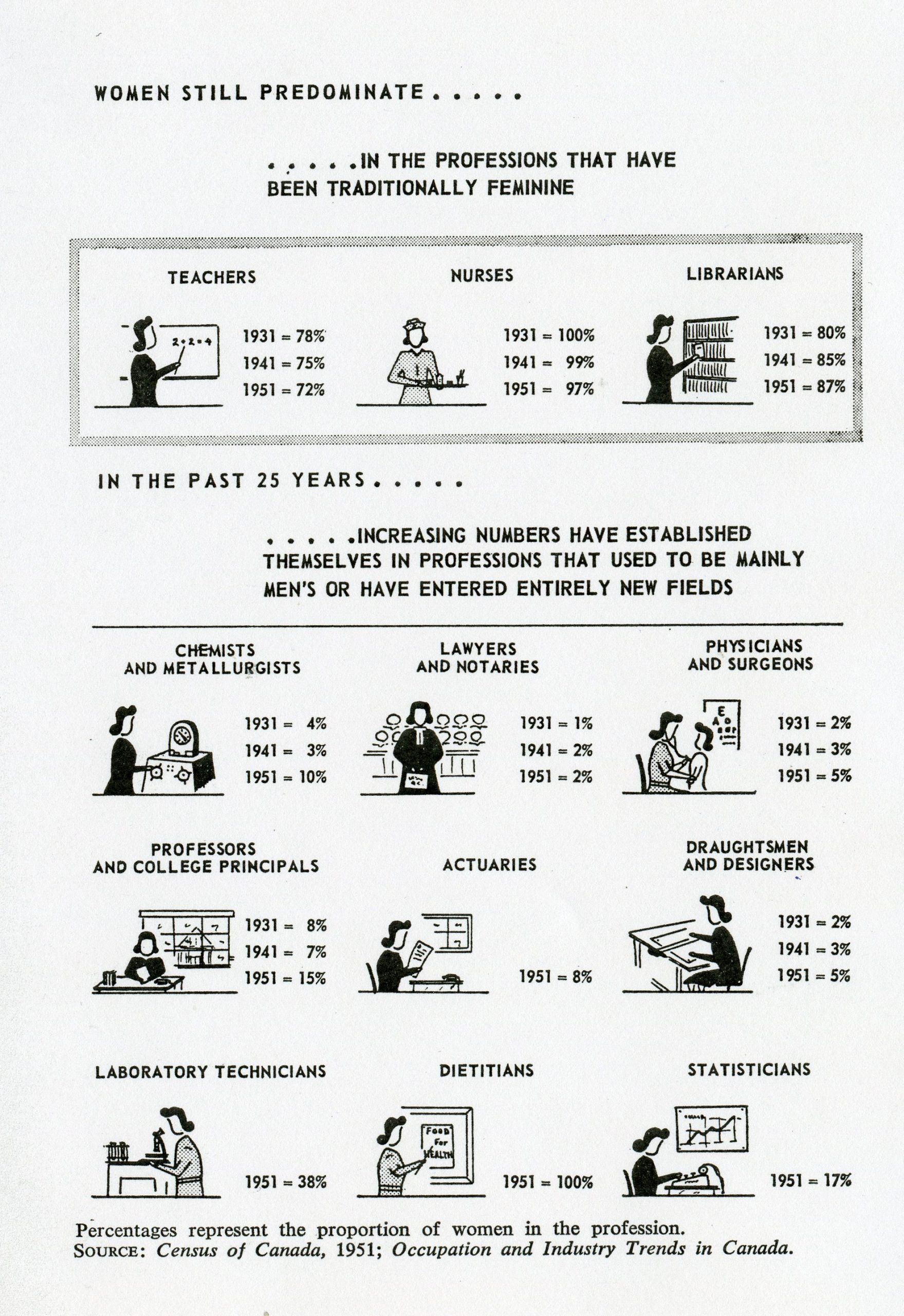 Date: 1958.
Credit: Women at Work in Canada: A Fact Book on the Female Labour Force, Department of Labour of Canada, p.29.
This chart uses Census data to show the percentage of Canadian women who worked in specific professions between 1931 and 1951. It shows that women made up most of the workers in "traditionally feminine" professions. These professions included teachers, nurses, and librarians.
It also shows that more women were slowly entering professions that were traditionally held by men. These professions included chemists and metallurgists, lawyers and notaries, physicians and surgeons, professors and college principals, actuaries, draughtsmen and designers, laboratory technicians, dieticians, and statisticians.