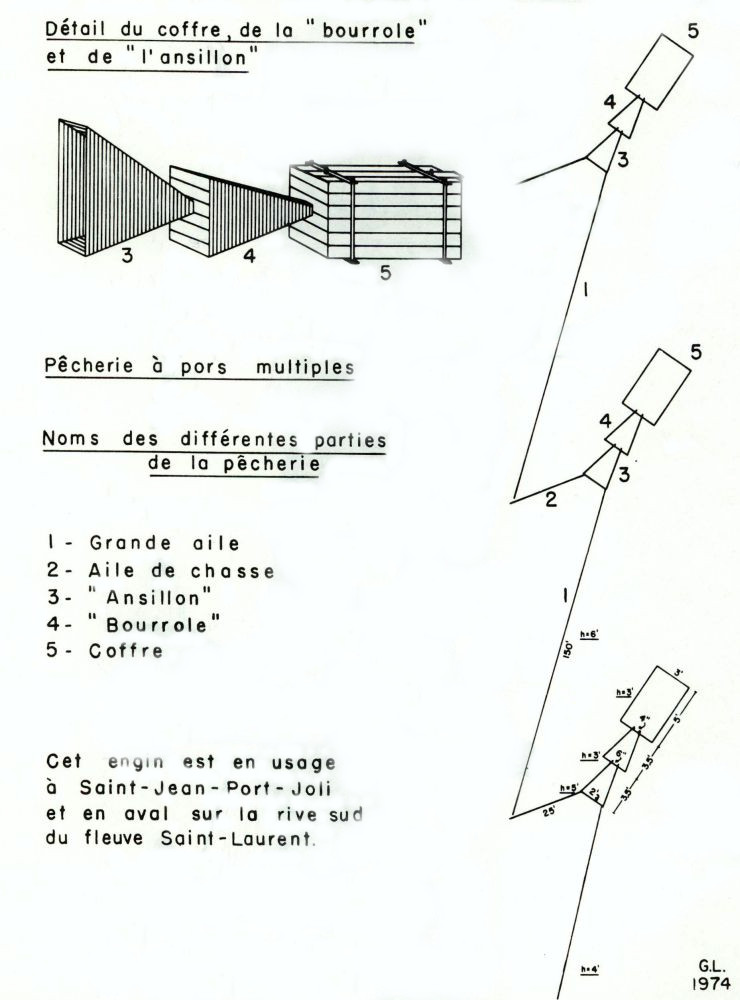 Plan drawn by Germain Labrecque, 1974
Most eel weirs on the Côte-du-Sud are built according to this plan. However, the number of traps in each weir can vary.
Detailed view of a collecting box, a bourrole and an ansillon
Eel weir with multiple traps
Names of the different parts of the weir
1- Leader
2- Wing
3- Ansillon (first funnel)
4- Bourrole (second funnel)
5- Collecting box
This type of weir is used in Saint-Jean-Port-Joli and further downstream on the south shore of the St. Lawrence River.