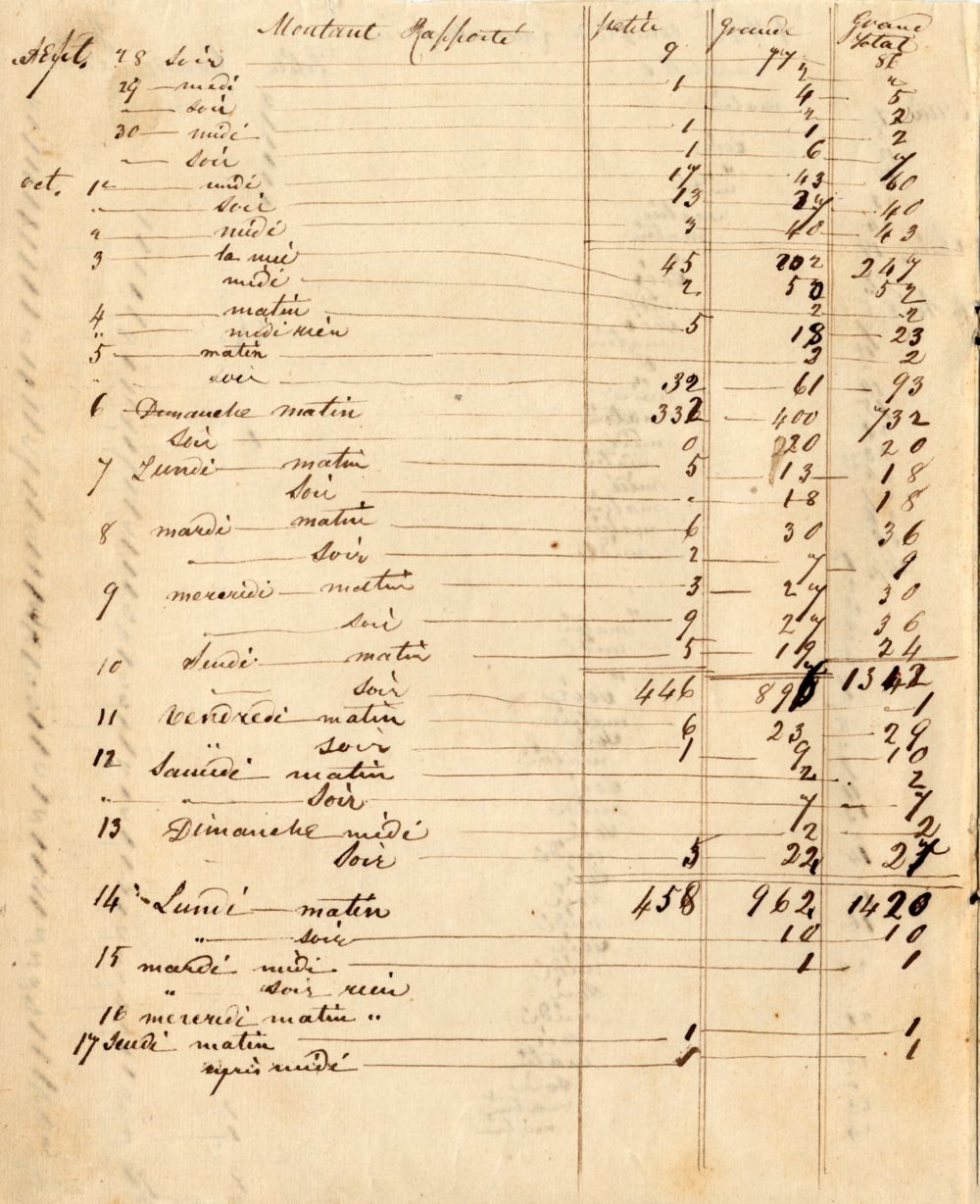 Archives de la Côte-du-Sud, Alain Pelletier fonds
Reproduced with the permission of Lise Bernier
Amable Morin (1793-1877)
Amable Morin of Saint-Roch-des-Aulnaies was a notary public, general merchant, postmaster, apple grower, farmer and eel fisher.
His father taught him to fish in the St. Lawrence River when he was just a boy and, according to the records of his general store, Amable Morin continued to fish eel when he was older. His handwritten notes reveal several other interesting pieces of information.
Amable Morin used fixed gear set up near Cap aux Loups (also called Îlet aux Loups) in Saint-Roch-des-Aulnaies.
He devised an ingenious system that served as a holding area for live eels in a shed located a few dozen metres from the river. It consisted of a basin dug beneath the shed that could be filled with water carried from the river by a ditch. Amable Morin placed his catches in the basin, where it is possible that they kept for several weeks.
When a customer wanted to buy an eel, Amable Morin opened a trap door in the floor of the shed right over the basin and pulled out a fresh eel.