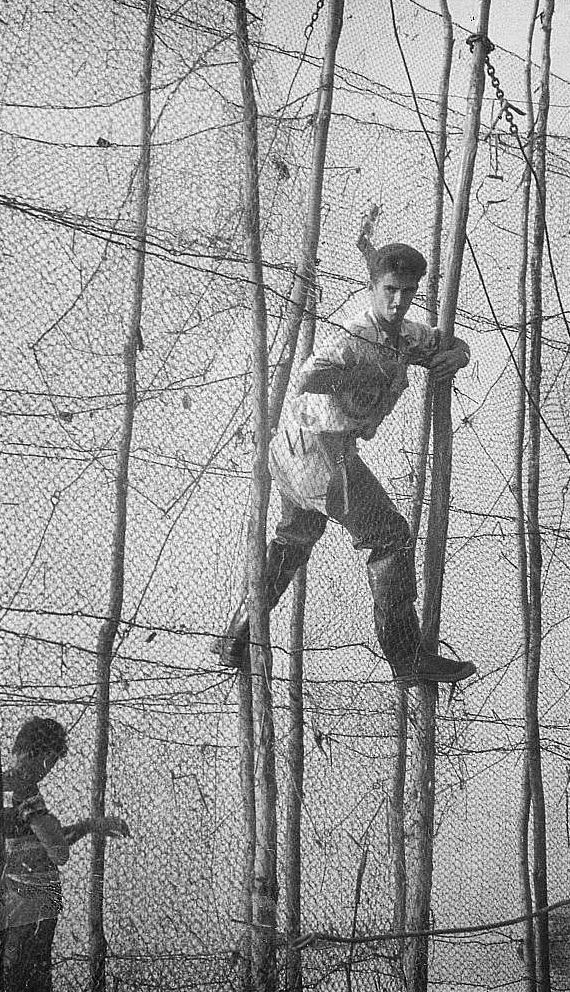 Location: Saint-Michel-de-Bellechasse (Québec)
Date: c. 1960
Photo: Unidentified photographer
The Labrecque's fishing nets were made of copper mesh and could be used for six or seven years in a row. In comparison, nets made of other materials had a useful life of three to four years.
Over the years, fisheries experts have described the Labrecque's weir as being
unique in several respects in the province of Québec.
It has therefore been included in scientific surveys of fixed fisheries. In addition to its nets, the other noteworthy features of this weir were its arched wings and holding chambers incorporated into anchored traps.