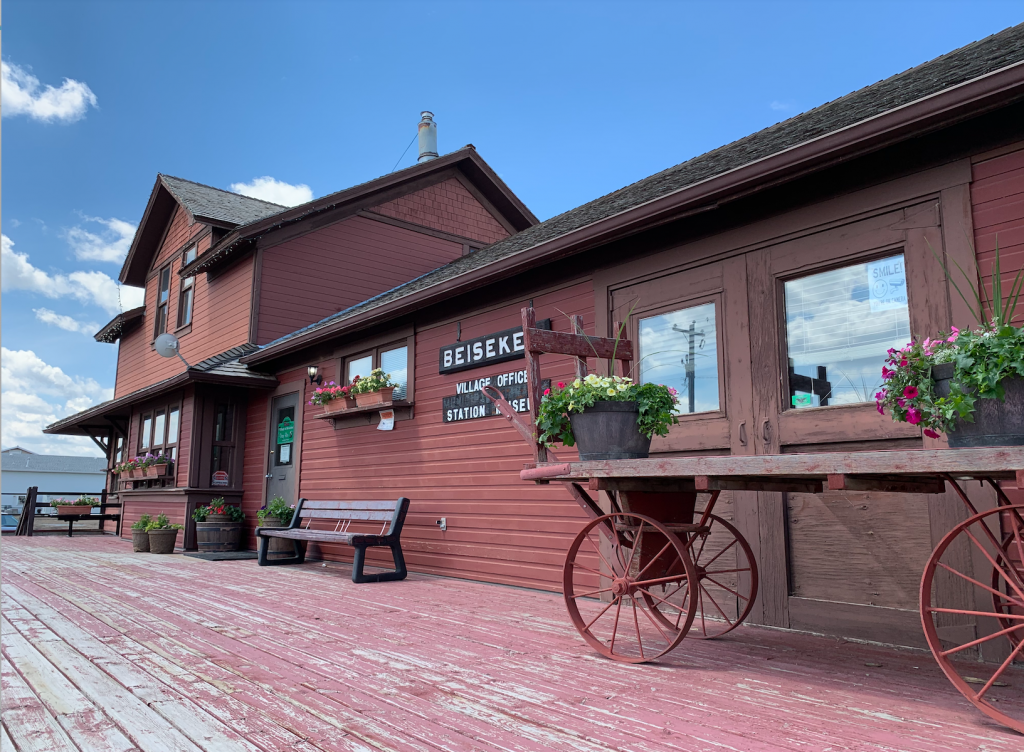 We hope you have enjoyed the shared memories of education on the Shortgrass Prairies of Beiseker, Alberta. We are so fortunate to have been able to interview and record the recollections of those before us and be reminded of how things have changed.
 The history of the original one room schoolhouse incorporates the life experiences of the settler community, from learning to manage and survive the seasons, growing food, and creating community. The required patience, perseverance and fortitude has been demonstrated throughout these pages. This knowledge enriches us and is now recorded for future inquiries.
Additionally, we have been fortunate to learn and share how  Blackfoot people were able to thrive in Alberta's unforgiving landscape, how they educated their children with love and care, and how their systems were devastatingly changed by the incoming settlers and their institutions. We are indebted to Adrian Wolfleg and his willingness to share his wisdom and knowledge for this project. 
What has not changed is the spirit of the community that sought to preserve this heritage, and by their hard work, appreciate the value of the experiences of this land's previous residents. Before this exhibit was completed, Fred Lyczewski and Frank Schwengler joined these ancestors, RIP Fred & Frank.  
We look forward to one day welcoming you at Beiseker Station Museum. Please join us in the village for more stories, artifacts and photographs. We invite you to take a day to use our driving tour map to find the school sites, and immerse yourself in a year in the life of the one room schoolhouse.