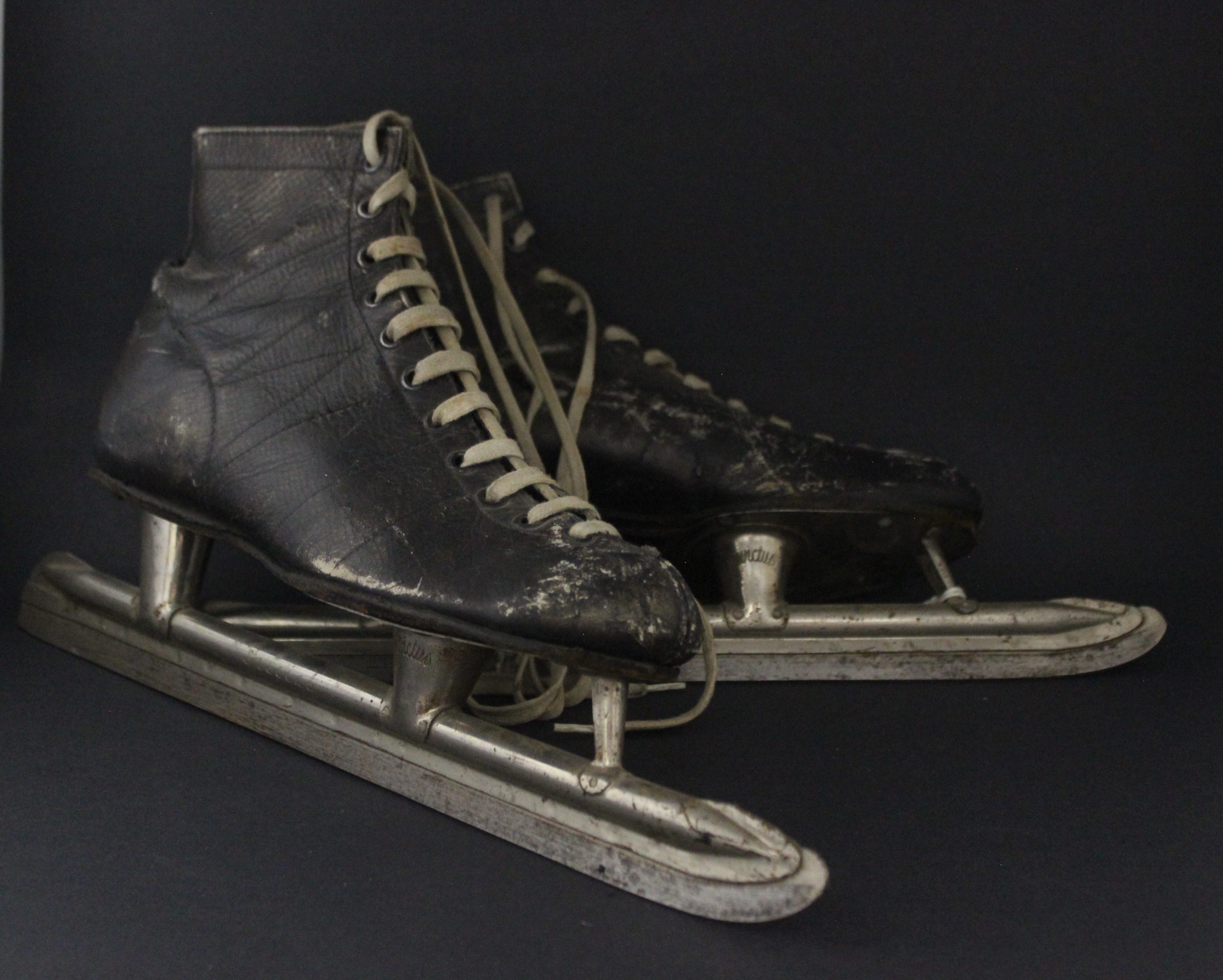 Jarret Twoyoungmen for Beiseker Station Museum (2020)
The first game of ice hockey was played in Montreal in 1877. Although parents considered hockey quite dangerous, it was a very popular sport on the prairies. Many injuries occurred due to the lack of a rear guard on the skates.
The first skating rink around Beiseker was at the Gottleib Berreth Sr. farm, where the Bearcats team was formed. Many teams were formed and competed with other districts. Hockey games were very popular social events that attracted spectators from all over.