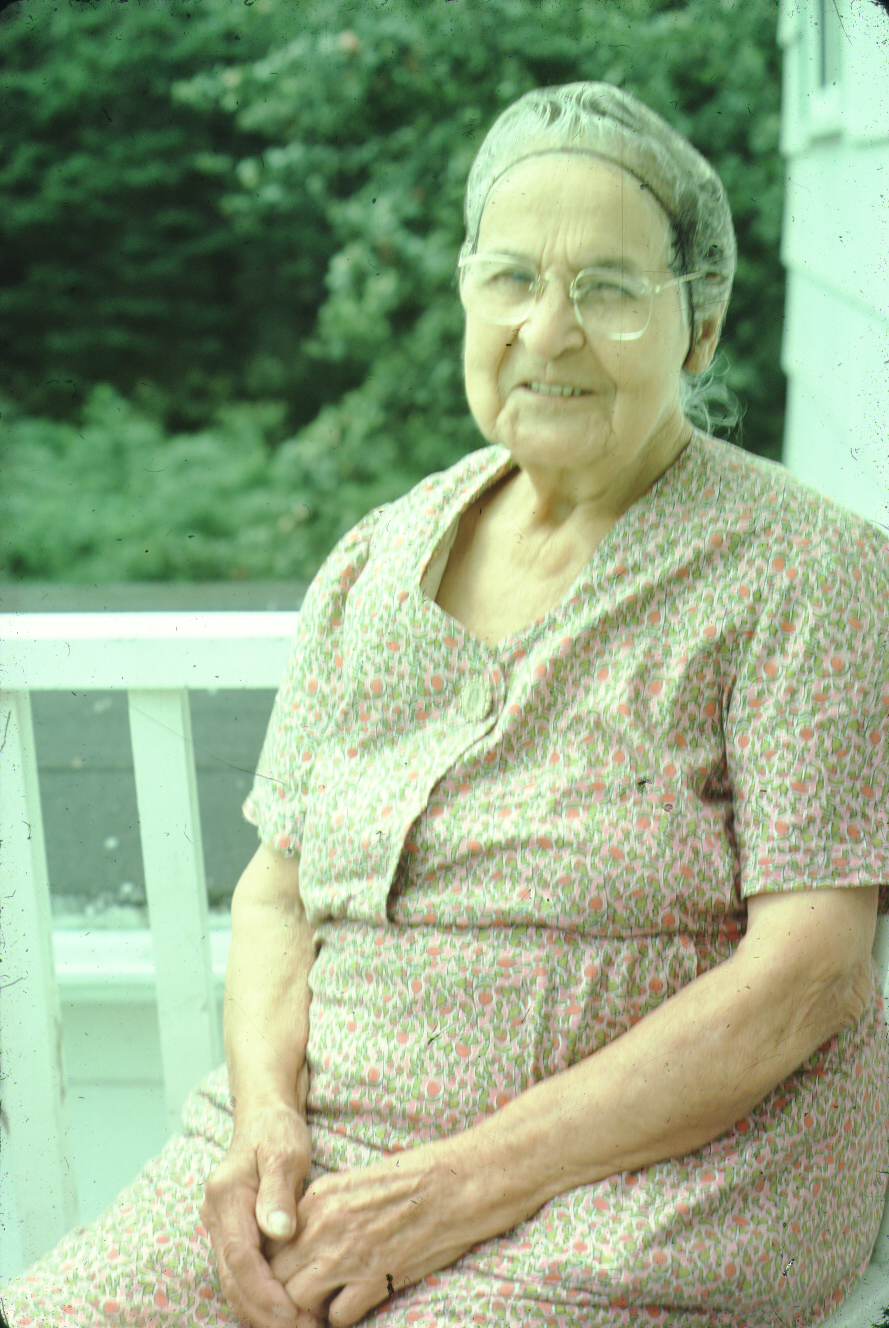 1974. Rosemary Eaton fonds. Cole Harbour Rural Heritage Society Archives.
Mrs. Phillips was a Mi'kmaq resident of Cole Harbour. The Phillips family came to Cole Harbour in the early 20th century when there were several Mi'kmaq families living on the reserve. It was part of a larger band, the Millbrook band, administered from Millbrook, N.S. near Truro. There was a small school on the reserve where at least one teacher from Cole Harbour, Mrs. Giles, taught at one time.
Cole Harbour had an active native population making and selling oars and hockey sticks, splint baskets, etc., but many of them also worked off the reserve to make ends meet. Mr. Phillips made a hockey stick for the teacher's young son John, which is now in the museum collection. Mrs. Phillips worked at various domestic chores for families and for Shearwater Military base (CFB Shearwater).
Gradually the people on the reserve returned to Millbrook, or left the reserve until only Mr. and Mrs. Phillips remained. After her husband died, Margaret Phillips lived there alone. She became good friends with Cole Harbour resident Lavinia (Vinie). They spent a lot of time together and Vinie looked after Mrs. Phillips in her latter days when her health began to fail.
When it looked like the reserve was no longer needed by the band, being essentially unoccupied, there was a chance that the Cole Harbour reserve would be lost, but as long as there was one occupant the reserve could be seen as being used. Mrs. Phillips tenacity living there alone in her little house maintained the continuity needed to save it and today it is fully occupied by homes and businesses that earn valuable income for the band.