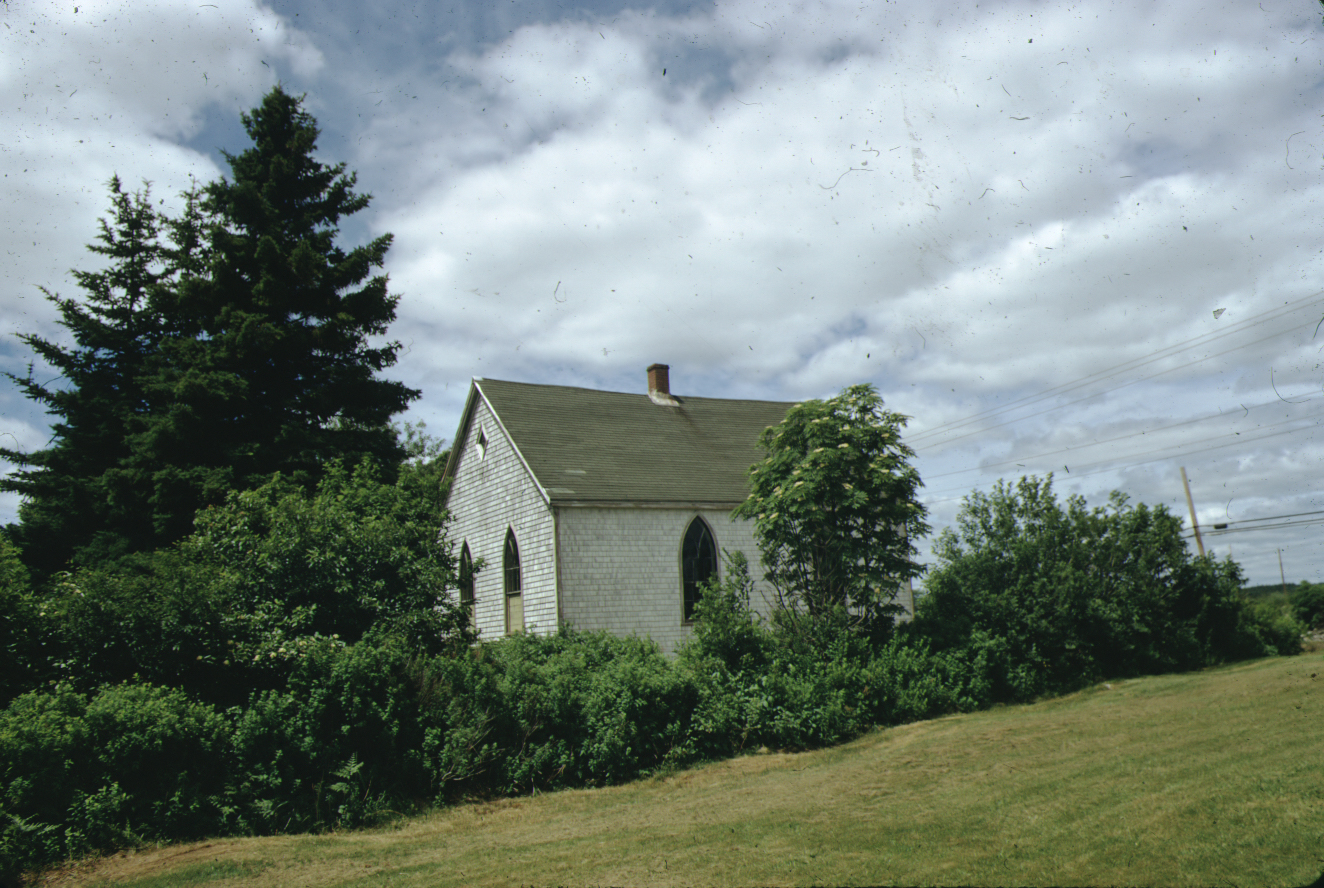 1974. Rosemary Eaton fonds. Cole Harbour Rural Heritage Society Archives.
The Methodist Meeting House is now owned by Cole Harbour Rural Heritage Society, and is known as the Cole Harbour Meeting House.
Methodism was widespread in the area during the nineteenth century, and three meeting houses were constructed during this time. The Cole Harbour Meeting House was the second one to be built. It stood on top of Long Hill, which rises two hundred feet from the salt marsh, and in its early days could be seen from all around, as the hilltop had been cleared of trees. Today, the building sits among mature white spruce and other trees so is much less visible. Its hilltop location made it a landmark for sailing vessels in the early days, when it could be seen for miles and modest sailing vessels were still coming up the deep channels into the marsh. At the bottom of Long Hill there was a public landing place where travellers could disembark beside the Cole Harbour Road and follow it past the community farms into the city.
Methodism grew in the community through study groups, which were held in residents' homes with itinerant clergy visiting every few weeks. These gentlemen rode a horse to get around their multiple parishes. The Cole Harbour Meeting House was typical of the construction style of that period, and having had very little major change since it was built in the early 1830s, it is a good example of its type and one of very few remaining.