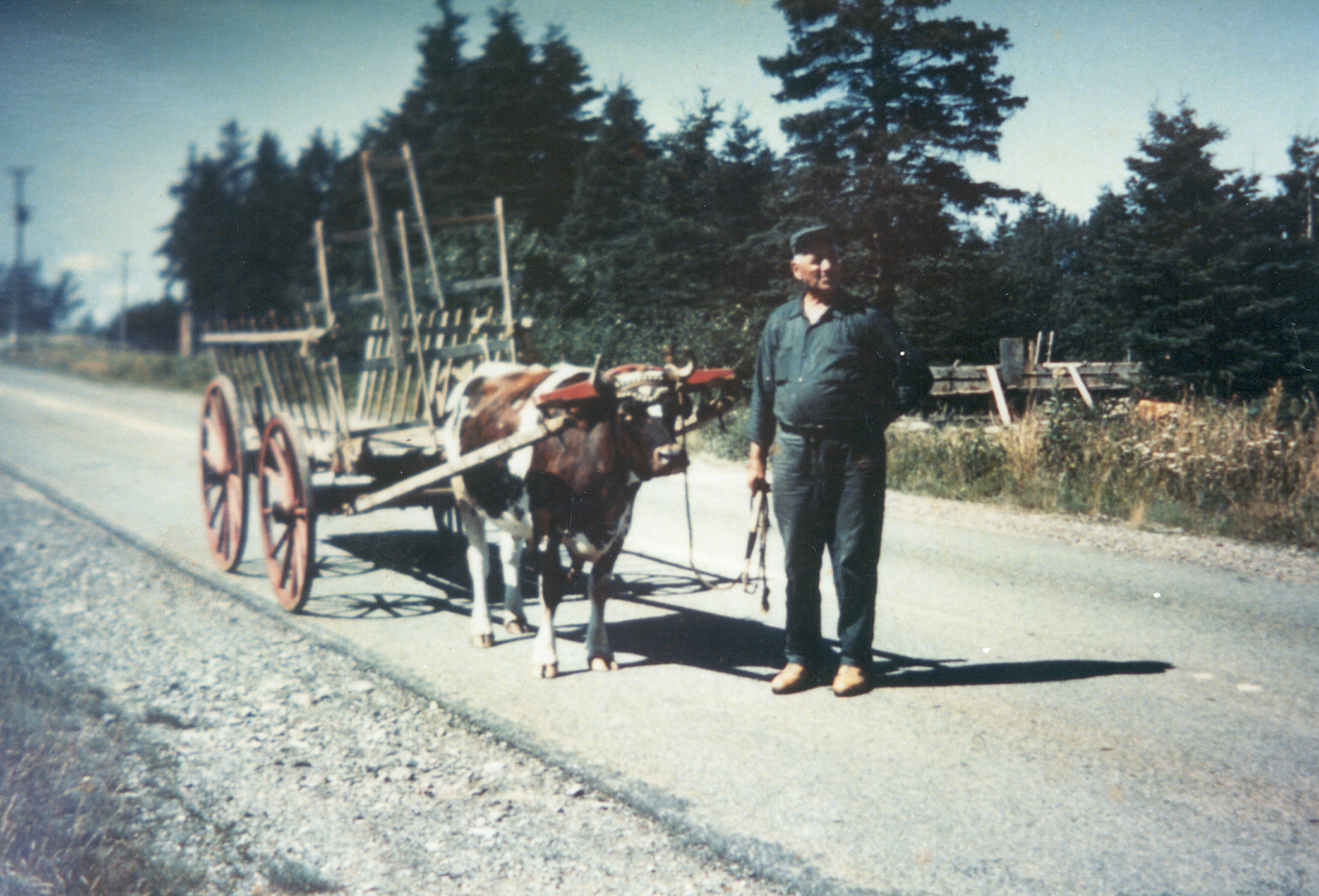 [19-?]. The Johnny LaPierre Album. Cole Harbour Rural Heritage Society Archives.
Johnny LaPierre stands with his ox and a wagon on a road in West Chezzetcook, Nova Scotia.
Johnny farmed all his life in West Chezzetcook and always kept a single ox. Here his last ox is hitched to the hay wagon he built (which is now on exhibit at the Cole Harbour Heritage Farm Museum). As he was setting out with an empty wagon along the West Chezzetcook Road to bring in some hay, a passing car stopped. American tourists, intrigued by this outdated scene, asked if they could take his photo and in due course mailed him this copy which he kept framed on a sideboard in his kitchen.