Go back
WWII: HMCS Cobourg Visits May 25, 1944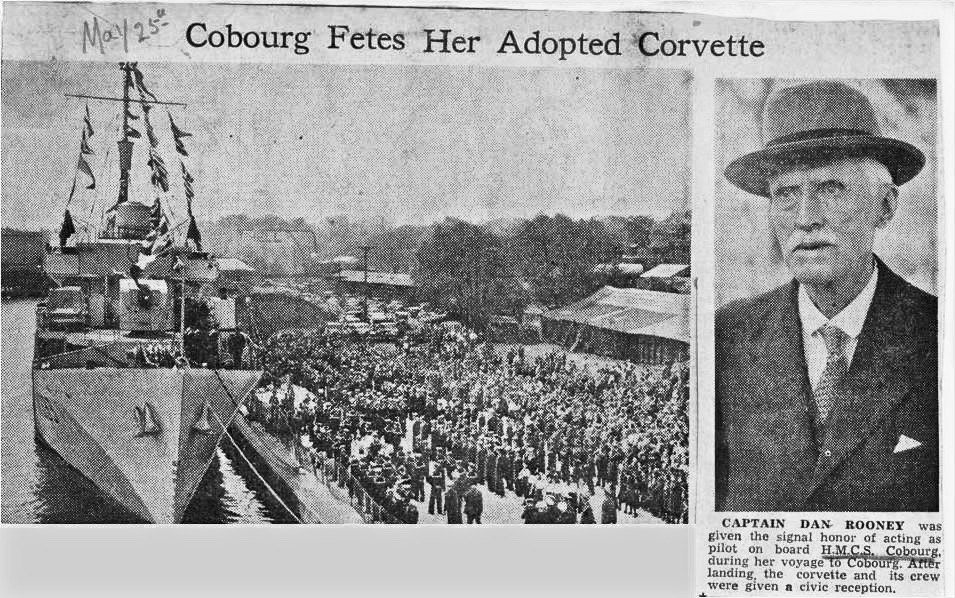 Credit: Cobourg Sentinel-Star  May 25, 1944
The whole town turned out, May 25, 1944, to greet the newly built corvette, the HMCS Cobourg, as it visited its hometown en route to active war duty in the Atlantic.
Local hero, Captain Dan Rooney, had the signal honour of piloting the warship into the Cobourg harbour. Bands played and the crew was given a warm civic reception.
The Cobourg Sentinel-Star was the current name of the newspaper first published in 1831 as the Cobourg Star and continuing today under the name Northumberland Today.