Go back
Steamer Cobourg Enters Toronto Harbour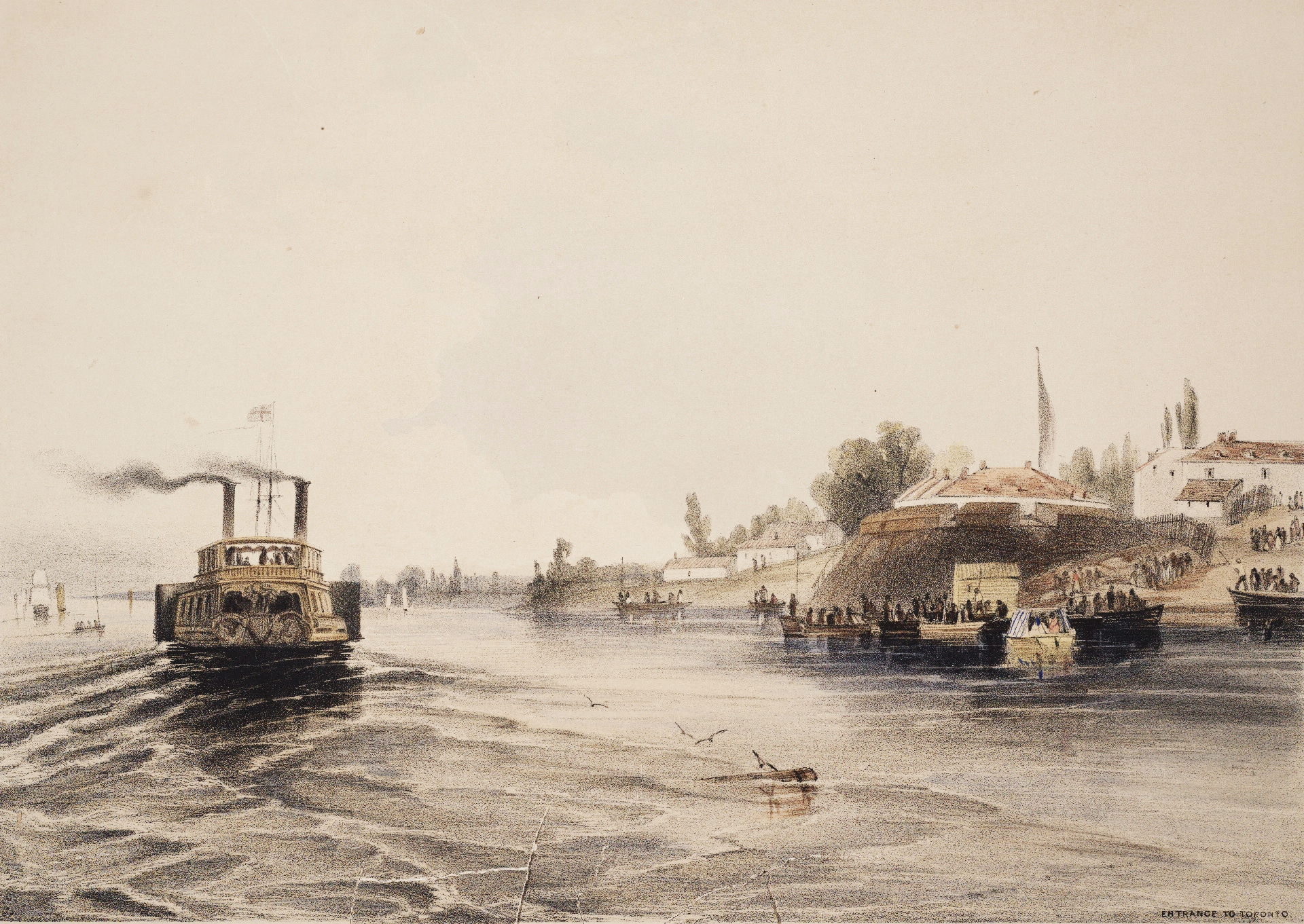 Steamer "Cobourg" Enters Toronto Harbour,  John Richard Coke Smyth
Credit: Plate XXI: Sketches in the Canadas, Richard Coke Smyth,  Thos. McLean, London, 1840.  Toronto Public Library
A watercolour by J.R.C. Smyth of this subject entitled "Entrance to Toronto, showing the steamer Cobourg passing the blockhouse at Gibralter Point" is described in Sotheby & Co. (Canada) catalogue of auction, 28 October 1969, lot 272.
The historical plaque at what is now known as Hanlan's Point on Toronto Island states that the blockhouse there, at what was then Gibraltar Point, was built following the raid on York during the War of 1812 but was dismantled before 1833, the year that the Cobourg was launched.
It would appear that either there is a dating error on the plaque or the painting is an imaginative one.