Go back
"Countess" and "Madeleine" at America's Cup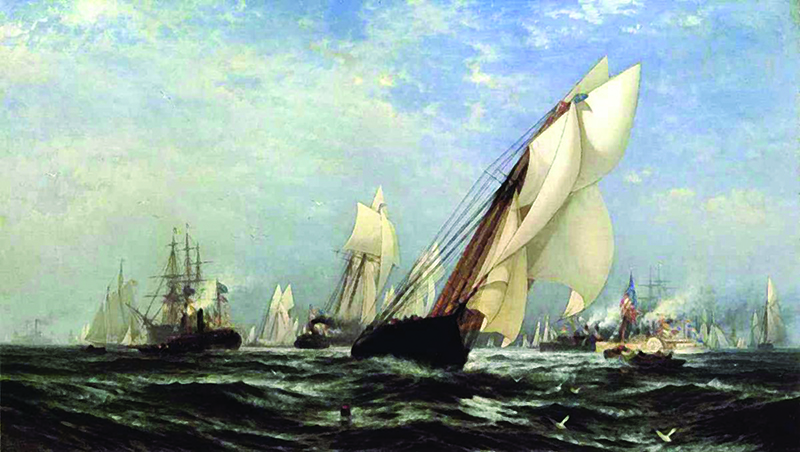 "The Madeleine's victory over the Countess of Dufferin – third America's Cup challenger, August 11", Edward Morin
Credit: WahooArt
In 1876 the Countess of Dufferin, a 92' yacht, was built in Cobourg for a member of Toronto's Royal Canadian Yacht Club to challenge for the "Queen's Cup" (later to become the "America's Cup"). Disappointingly, it was defeated in an early race by the yacht Madeleine. Unfortunately, the loss was followed by poor performances in further meetings.
On April 3, 1876, the Cleveland Herald expressed regrets about the Canadian ship's name, "for it necessitates the beating of a lady – a thing a Yankee seldom does". Three months later the same newspaper reported – "The yacht Countess of Dufferin was in Quebec on Monday receiving a new mast as the one she stepped in Kingston has a bad habit of turning around to see what is going on".
The Countess was sold to John Prindiville of Chicago, who overhauled her and raced again in 1882. However, later that year she sank in the waters off Chicago, where the wreck still remains.