Go back
Women at work in the Woodsdale packinghouse, 1944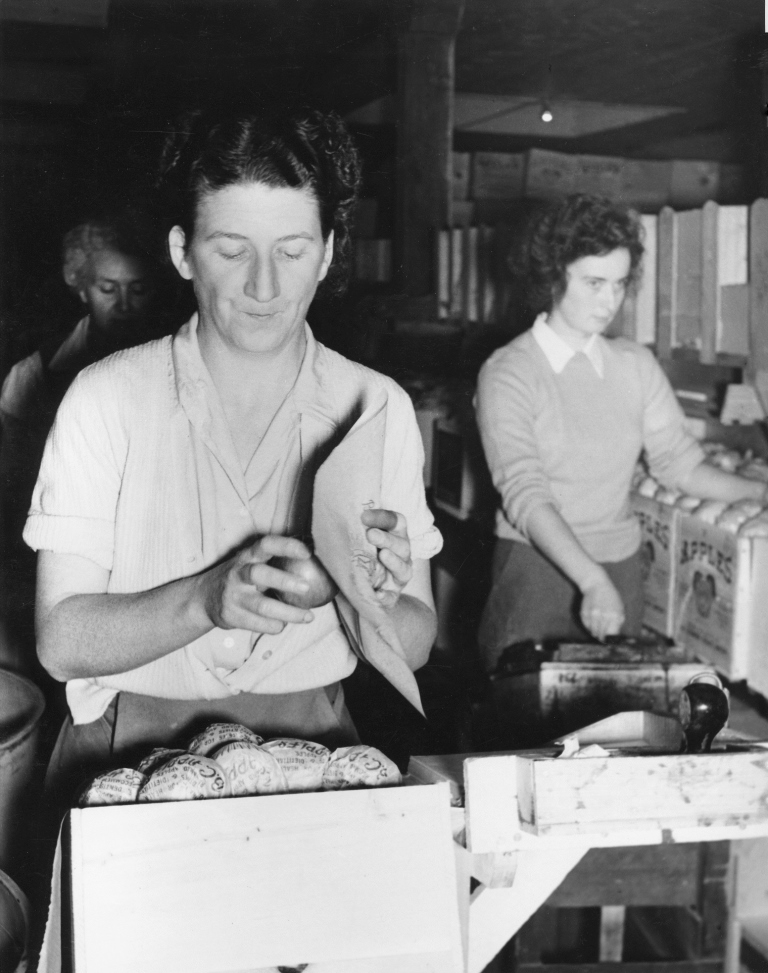 Date: 1944
Location: Winfield, British Columbia
Credits: Kelowna Public Archives, Image #4571
Grandmothers Helping to Pack Fruit Crop
Grandmothers, schoolgirls and housewives have joined forces at Kelowna to play a big role in this year's bumper apple crop. Clad in a motley array of costumes, anything to keep them warm while at work, 275 of these girls and women are going full speed ahead sorting and packing apples and working 10 hours a day – and loving it!
They are on the job at 7a.m., working through until 6p.m., with 10-minute recesses morning and afternoon and an hour off for lunch.
Talking is allowed unless it interferes with work. Nothing is permitted to do that because it is a wartime job to supply apples to the forces and fruit to the people of Canada, United States and Great Britain.
Vancouver Daily Province, November 4th, 1944