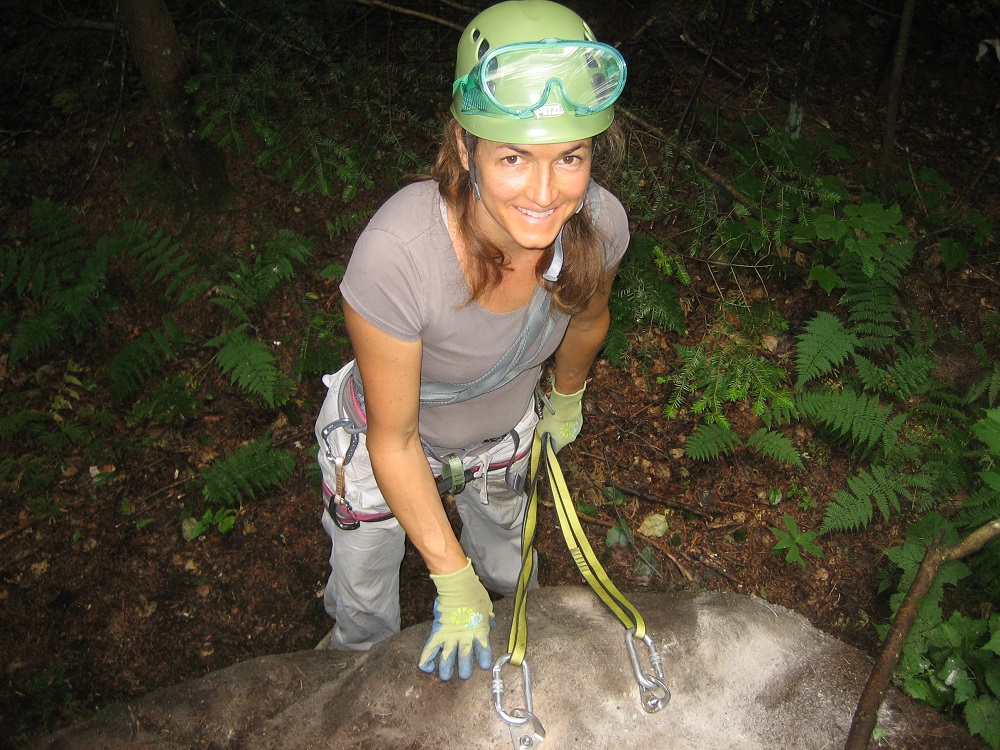 Source:
Claude Lavallée Collection

Safety equipment is key when opening a new route, especially if it is necessary to install anchors.
On a regular basis, route setters must receive an update on the new techniques used when working on the rock.
In the photo above, from left to right: André Laperrière (trainer), Martine Lavallée, Paul Laperrière, Pierre Cornellier and Jean-Dominique Saudan.

Above, Martine Lavallée in spring 2019. The first step in opening a route is to brush it up and down and check if there are enough holds for it to be climbed.