Go back
Club de Montagne de Val-David (CMVD) and FCMQ, 1974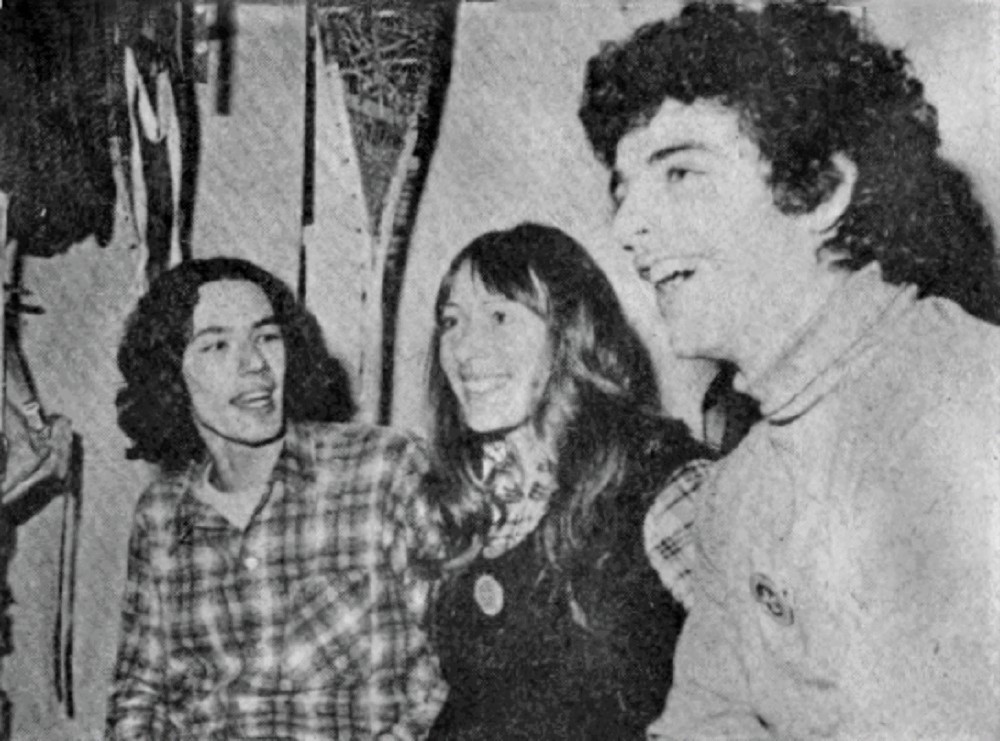 Source:
Claude Lavallée collection
Two young Val-David natives, Hubert Morin (left) and Normand Cadieux (right), president of the Club de Montagne de Val-David (CMVD), seated with FCMQ vice president, Thérèse Dumesnil, in 1974.
Hubert Morin is a close friend and belayer of Normand Cadieux, two men who had a major influence on the development of rock climbing in Val-David in the 1970s.
As for Thérèse Dumesnil, she undoubtedly played a major role in the growth of rock climbing in Québec, particularly by means of the numerous articles she wrote about this sport.