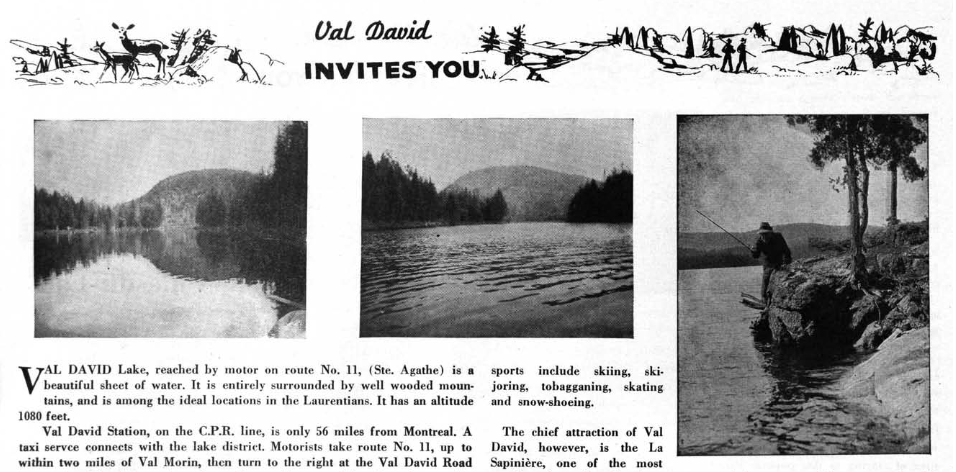 Source:
BAnQ digital collection.
http://numerique.banq.qc.ca/patrimoine/details/52327/2282645
Extract from a 67-page promotional news-sheet of 1937. Designed and published by Tobin's Travel Bureau, a travel agent located at 1409 rue Peel in Montreal.
The aim of Tobin's Travel Bureau was to highlight the full recreo-touristic value of the Laurentians during the controversial political period in Québec known as the Great Darkness.